2022: A Year of Crises and Solutions
In 2022, DanChurchAid celebrated its 100th anniversary as the oldest humanitarian organisation originating in Denmark. In a world on fire the need for our international engagement and our commitment in Denmark has reached unprecedented levels.
We supported nearly 4 million children and adults in 2022. This was possible thanks to the historic financial support and backing we received from donors and the Danish population in 2022. Close to DKK 1 billion – DKK 981.6 million.
We landed a new, record-breaking four-year framework agreement with the Danish Ministry of Foreign Affairs and large grants from the EU, the US, the UN and others.
Danes supported our anniversary and fundraising, and they shopped more than ever at Wefood and at our second-hand shops, where 3,520 volunteers put in an impressive 890,000 hours.
Thus, DanChurchAid's efforts in 2022 were characterised by both crises and solutions.
Development took a step backwards, with more starving people, more poor people, and more migrants. War in Ukraine, a food crisis in the Horn of Africa and the Middle East, climate disasters as far as the eye can see, and an increasingly polarized and divided world order, in which power overrules laws and principles.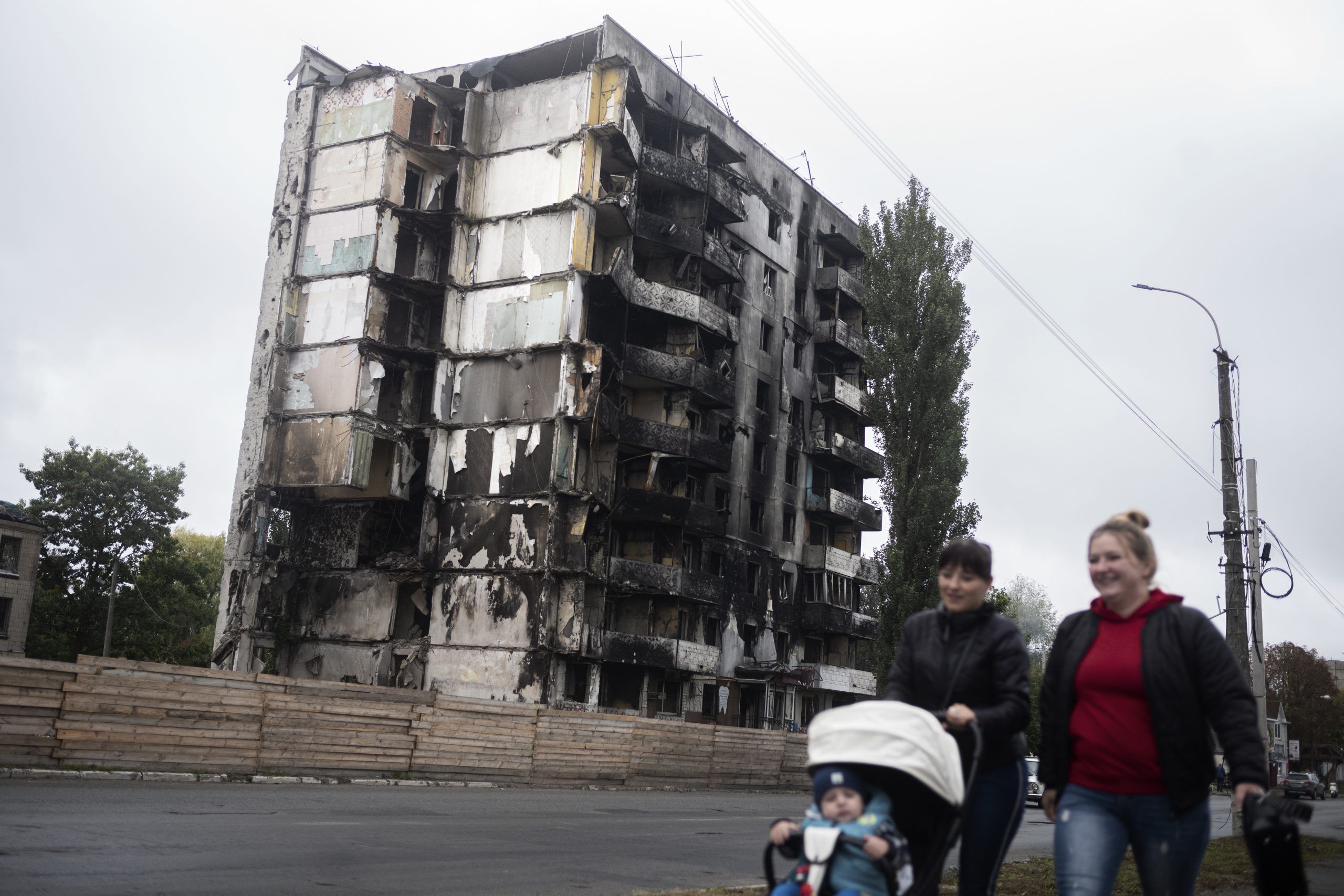 Where the dividing lines in the global battle of values were drawn even sharper between democracies and autocratic regimes. Where international ground rules were broken even further.
All this contributed to making our work around the world even more difficult.
Hope and Action in an Age of Disruption
In 2022, humanitarian aid was needed yet again in Europe. We stepped in through strong church-based partners in the ACT Alliance and other collaboration partners in Ukraine.
We opened an office in Kyiv, and Ukraine became our 20th programme country. Thus, we were able to timely deliver essential provisions such as food, heating, and shelter to the civilian population.
The Ukraine effort came on top of our global efforts in the many hotspots around the world, where our 1,250 employees and over 200 strong partners saved lives, built resilient communities, and fought extreme inequality.
The future development, security, and stability of the world depend on sustained cross-sectoral collaboration and on strong links between people across borders and continents.
Aiming to maximize our preparedness for the future with solid partnerships, in 2022 DanChurchAid developed a new strategy for the next four years: "Hope and Action in an Age of Disruption".
Our humanitarian and development work
was carried out by 1,250 employees, together with over 200 partners.
The work was conducted in 20 of the world's hotspots.

DanChurchAid's Annual Report 2022
Working in the World's Hotspots
48 percent of DanChurchAid's aid work in 2022 went to Africa, 23 percent to North Africa and the Middle East, 18 percent to Asia, and the remaining 11 percent to other regions including Ukraine.
In 2022, war broke out in Europe, and DanChurchAid opened its country programme number 20 in Ukraine.
Our largest country programme is South Sudan. In 2022 DKK 118.9 million was spent on helping South Sudan, one of the World's poorest societies, with an enormous need of humanitarian aid and development.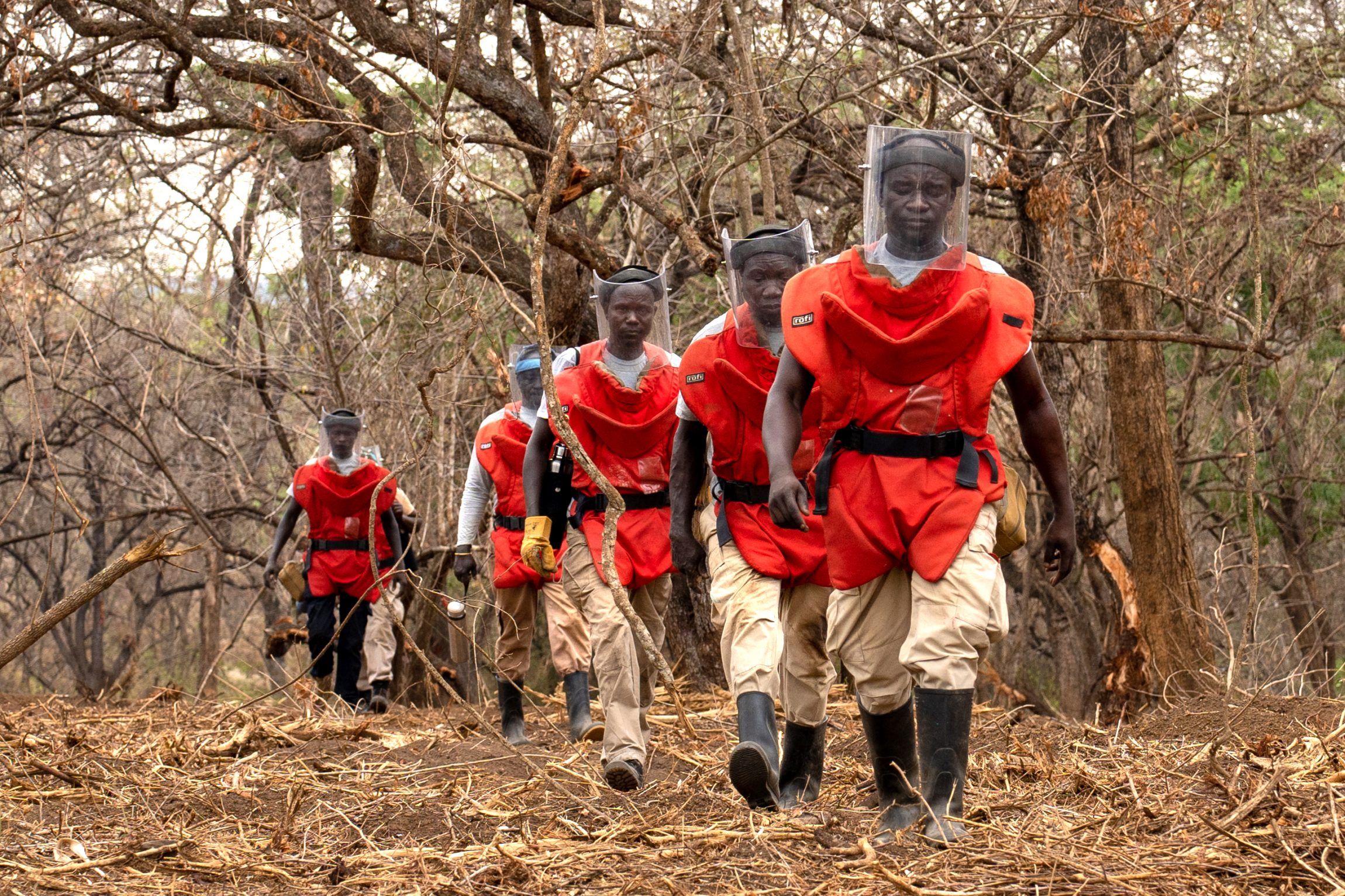 The country programmes in Ethiopia and Kenya – hard hit by drought and food crises – have also increased activities and donor income. The same applies to Uganda, the Central African Republic (CAR), DR Congo, Mali, Lebanon, and Cambodia.
It has been a difficult year, however, for Syria and other country programmes where income has fallen, in part because the world's attention has turned to Ukraine.
2022 was a year of ever more and massive global crises and disasters at the same time which intensified and worsened the humanitarian situation of millions of people around the world.
The many crises were reflected in the donors' and thus DanChurchAid's greater focus on humanitarian work. In 2022, DanChurchAid spent DKK 568.4 million on humanitarian work and DKK 273.6 million on development aid.
In 2022, DanChurchAid helped nearly 4 million people in need
and generated an income of almost DKK 1 billion for
disaster and aid work.

DanChurchAid's Annual Report 2022
Support from the Danish Population and Private donors
The increase in income from individuals in Denmark was 14 percent from 2021 to 2022, from DKK 165.0 million in 2021 to DKK 188.5 million in 2022. This is partly due to strong public support and from Danish foundations to Ukraine and other hotspots.
Also, DanChurchAid's secondhand shops and Wefood broke turnover and income records, with a profit of DKK 35.8 million, and the income from the Parish Collection also increased after Covid impacted 2021 fundraising.
Danish foundations such as the Augustinus Foundation and the Salling Foundations generously supported our work in Ukraine and in other parts of the world. The Augustinus Foundation also supported food aid in Ethiopia's Afar region. The Novo Nordisk Foundation granted funds to prevent gender-based violence against women in DR Congo, and the Det Nytter Foundation supported the work of DanChurchAid's work in the West Nile region of Uganda, which houses one of the world's largest refugee populations.
48,187 regular donors and 3,170 secondhand-shop volunteers and 350 Wefood volunteers spent 890,000 hours on volunteer work.

DanChurchAid's Annual Report 2022
Administration
At DanChurchAid, we strive for financial robustness, efficiency, and flexibility as well as development and growth. We wish to be an attractive partner for institutional donors and a credible aid organisation for private donors. Our goal is to contribute in a positive manner to the local communities in which we work. A low administration percentage ensures that most of our income goes to the world's poorest and most vulnerable people.
In 2022, DanChurchAid's administration percentage was 4.6. From 2018 to 2022, the administration percentage was on a downward trend, from 5.6 in 2018 to 4.6 in 2022. The administration percentage was affected by inflation, energy prices, and additional expenses for staff and operations.