When the Russians withdrew from Bucha there were dead bodies everywhere. And as the work to identify them began, 20-year-old Vadim Jevdokimenko went looking for his father. They found him in his garage – burned beyond recognition. Vadim can't be sure that the remains are his father's but because his ID card was found there, that's the assumption. Now Vadim is getting legal assistance from the Ukrainian organisation Right to Protection (R2P), one of DCA Ukraine's partner organisations, to start an investigation that can give him answers.
20-year-old Vadim Jevdokimenko stands stooped over his father's gravesite. The sign on the grave only reads "Number 320", but Vadim is sure that his father is buried here. Around grave number 320 there are hundreds of other graves. Most are hastily constructed, with flower wreaths leaning against flimsy wooden crosses. Like Vadim's father's grave, many do not have names. Here lie some of the victims of the occupation of Kyiv's suburb, Bucha.
"We were in shock when we found out what had happened to my father. I didn't believe it at first," says Vadim.
When the war started, Vadim's father was in the hospital 30 kilometers away from the family's apartment in Bucha. When the invasion began, Vadim's father decided to go back to Bucha. On foot, he walked with the advancing Russian forces behind him towards his family. He made it to Bucha, but he never made it home to the apartment where Vadim was hiding with his mother and grandmother.
The Russin forces had caught up with him and fighting escalated in Bucha – and the father felt compelled to hide in his garage.
It is common in Ukraine to have a garage – for your car, as a hobby room, or for extra storage. Vadim's family's garage is separate from the apartment building where they live – it's only a five-minute drive but during the occupation travelling that distance meant risking getting caught in the crossfire, getting hit by shelling, or being shot by snipers.
"In garages, people usually think it's safer. There is food, it's covered, and it's sheltered from bombs. My father went there with his friend. It is in that garage that his body, along with five others, was found burned," says Vadim Jevdokimenko.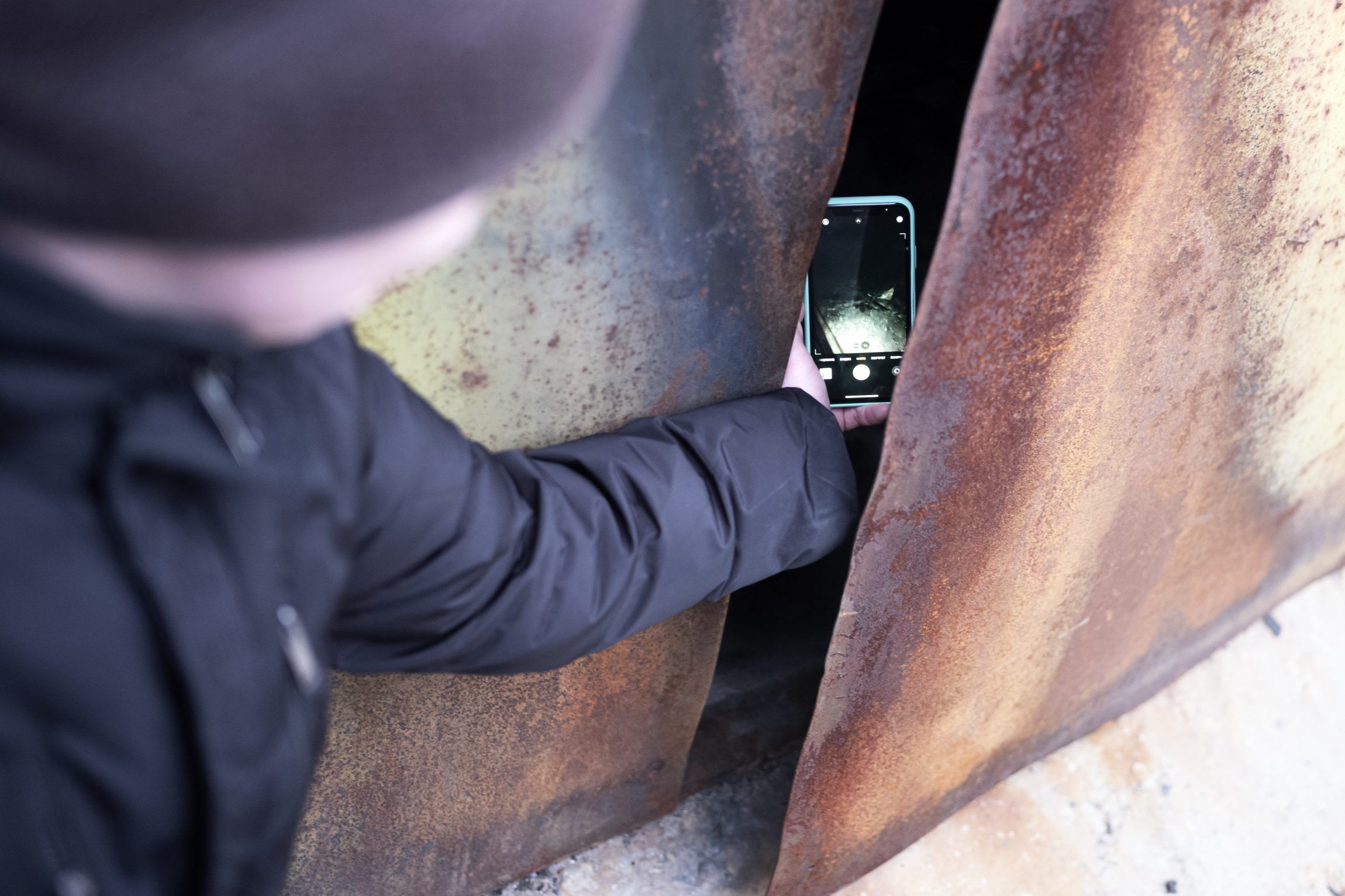 Vadim's father died in early March 2022. At that time, after first fleeing and then returning to Bucha, Vadim had no contact with his father. They didn't know where each other was – or if they were both alive. Everything Vadim knows about his father's final days comes from neighbors, friends, and a criminal investigation.
"When I returned to Bucha, I had been trying to reach my father for a long time. It wasn't until my father's friend contacted me on Facebook that I got any news about my father. He said I should go to the police. There were many detectives involved in the case, and it was difficult to find out what had happened," says Vadim.
Thousands of Ukrainians separated from loved ones
Many Ukrainians paint the same picture as Vadim when they return to their homes after fleeing – and being separated from friends and family. They want to find out what happened to their loved ones. They feel alone and don't know what to do to get answers, explains Oleksiy Danyltjuk, who works as a lawyer in Right to Protection. DanChurchAid has partnered with R2P to assist Ukrainians who find themselves in situation similar to Vadim's.
"We have over 1,000 cases from Bucha and Hostomel alone. There are people looking for answers and who want their case to be followed to the end. We help them get victim status in a criminal case and at the same time find out what is up and down in the cases," says Oleksiy Danyltjuk.
Vadim contacted R2P to start a criminal case and to identify his father.
"When my father was found, there were only bones left. The police showed me the pictures to see if I could recognize anything. It was very difficult to see. But they believed it was him because he had his ID card from his workplace on him," says Vadim, who was alone with the case before he found Right to Protection and asked for their assistance.
R2P demanded a DNA test was made so that Vadim can be completely sure that his father has been found. By January 2023 Vadim is still waiting for final confirmation from the test of his father's body. However, when Vadim visits the grave, he has no doubt that it is his father buried there.
The cause of death also still needs to be determined. Vadim's father's body was found burned with gasoline, but no gasoline residue was found in the garage. The garage, on the other hand, was filled with empty bullet casings.
"It is very difficult to know what has happened. For many of the cases, they are potential war crimes that we are still investigating," says Oleksij Danyltjuk.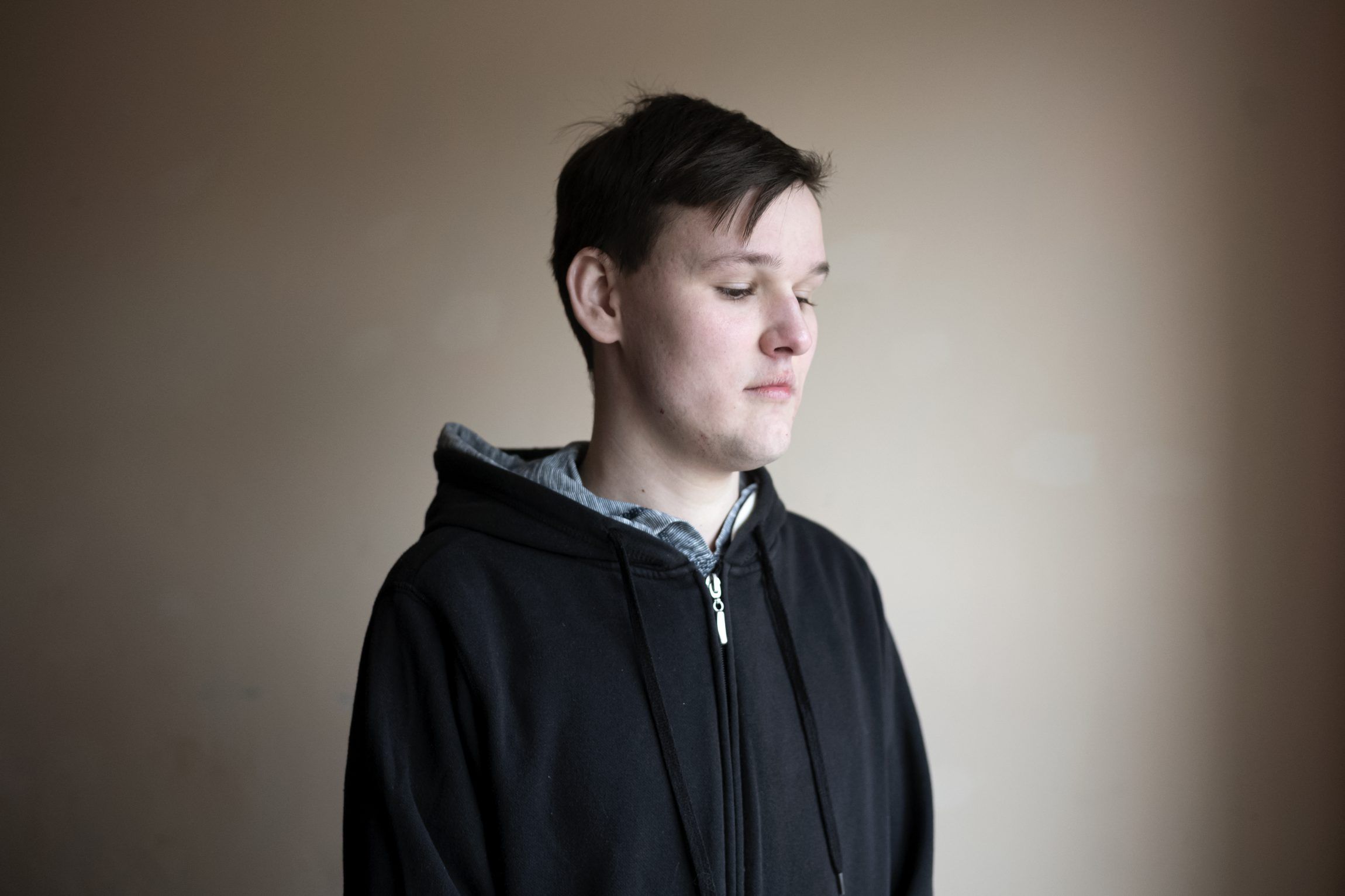 Crying won't help
During the occupation of Bucha, Vadim lived with his mother and grandmother in a small apartment. The apartment quickly became like a prison for the family, who rarely were allowed to leave the apartment complex. The prison turned into hell when the shootings increased.
"On 5 March 2022, there were several large missile attacks in Bucha. A part of our building caught fire after an impact. We tried to put it out, but the fire wouldn't go out. So we lived with a fire in our building for two days and hoped for the best. We lived in another part of the building, but we checked the fire from time to time to make sure it wouldn't spread," says Vadim and continues: "We had no electricity, gas, or heat. We went down to the street every day to cook. There were battles day and night. All the time."
As the fear grew and the threats to Vadim's life became personal in mid-March, he and his mother decided to leave Bucha.
"I decided to leave Bucha after I had been out for firewood. When I was walking on the road, some Russian soldiers drove by in a BTR (a Russian-Soviet armored personnel carrier). They asked what I was doing. I said, I was looking for firewood.
They pointed their guns directly at me and said, 'Next time we see you, we'll kill you!' I hurried home, changed clothes so I couldn't be recognized, and left with my mother."
It has now been almost a year since Vadim lived under occupation in Bucha. The experiences he has had have changed him for life, he says. He was a hairdressing student before the war, but now he helps Bucha residents find family members who have died in the war. He does this by identifying bodies in Bucha and contacting them through a large network of residents on the Telegram app, which he has created.
"It's no use crying. I have shed many tears already. But my worries will never be able to revive my father. On the other hand, I can help others find their loved ones. It's the small acts that will help us get through the tragedies."