The issue
The Horn of Africa is experiencing one of its worst droughts in recent history, following four back-to-back poor rainy seasons. The 2022 rainy season (March-May) was one of the driest in the last 7️0 years, and all forecasts point toward the October-December rains becoming the fifth failed season in a row. People in the region are facing major increases in food insecurity. This drought is becoming one of the worst climate-induced emergencies seen in recent history in the Horn of Africa.
Some 4.1 million people in Kenya are severely food insecure due to the ongoing drought. Millions of livestock—which pastoralist families rely upon for sustenance and livelihoods—are emaciated or dead. Food prices are rising in many drought-affected areas, due to a combination of macro-economic challenges, below-average harvests, rising prices on international markets, including because of the war in Ukraine.
Turkana County is the county with the highest number of people living in IPC 3 and 4 in Kenya, with 278,093 people in crisis and 92,698 in emergency (IPC Kenya -ASAL Feb to June 2022 report). Livestock body condition has been assessed as very poor across the county. Consequently, families in Turkana have lost their livestock, with milk production – and therefore milk consumption – dropping to zero. Malnutrition phase is critical with 13,863 children between 6 to 59 months requiring treatment for severe acute malnutrition and 50,706 for moderate acute malnutrition. Children depend on school feeding programmes, and associated rates of early marriage and gender-based violence have risen dramatically.
The Project
DCA is providing emergency funding to support our local partner SAPCONE with Multipurpose Cash Assistance (MPCA) and group cash using the Survivor & Community-Led Response (SCLR) approach in Turkana North, Turkana East and Turkana Central sub counties- some of the areas severely affected by drought.
The emergency multi-sector response is done through mobile money cash transfers, targeting vulnerable households for a period of six months, and supporting drought and conflict affected communities with community cash grants through the Survivor and Community-Led Response (SCLR) approach. The Multi-Purpose Cash Assistance (MPCA) is unconditional and unrestricted running from July 2022 to December 2022.
Implementing partners
SAPCONE-Sustainable Approaches For Community Empowerment was founded in 2006 and registered with the Department of Social Services and Development as a Community based organization that is mandated to spearhead socio-economic self-reliance as well as transformative sustainable development agenda.
SAPCONE aims to build a strong pastoral institution that can empower the local community to initiate their- own sustainable development through capacity and commitment as well as assist the people in their struggle against poverty, disease, and Illiteracy.
ASAL Humanitarian Network (AHN) – Arid Lands Development Focus (ALDEF)
The ASAL Humanitarian Network is a platform led by local and national NGOs promoting a humanitarian system that enables more locally-led responses. The Network was established in March 2019, and its current 30 members are all operating within the Arid and Semi-Arid Land (ASAL) counties in Northern Kenya.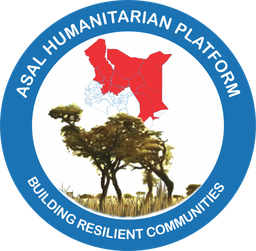 Networked together, they have a reach in 10 of the most vulnerable ASAL counties with a wide array of expertise, ranging from cash programming, women's rights, MEAL, media, and advocacy or WASH, gender-sensitive budgeting analysis, and community mobilization.
MPCA has been identified as the preferred means of delivering life-saving assistance, given that they are direct and rapid, whilst allowing households to address their priority needs. MPCA will address economic root causes identified as a barrier to food security, nutrition, health, and protection outcomes. The cash transfer will be unrestricted thus enabling the beneficiary households to meet their wide-ranging food, WASH, education, health, energy, transportation, and communication needs.
The SCLR Approach is a way of working which recognises that crisis-affected people are the first and last responders in any disaster. SCLR allows humanitarian aid to better strengthen the communal resilience of affected people, whether in sudden-onset or protracted crises. It is designed to complement, not replace, existing humanitarian programming. It is expected that SCLR will strengthen the resilience of target community groups as they will be implementing community-led drought mitigation activities.
The change
In the first phase of Drought response, DCA with funding from DANIDA Emergency Funding reached 200 vulnerable households and 20 SCLR groups between April 2022 and June 2022
The SCLR approach was being piloted in this phase, DCA and the implementing partner SAPCONE drew lessons for future programming. In its second phase, with funding from DANIDA, DCA supported 1200 vulnerable households and providing cash grants to10 SCLR groups.
In its third phase, with funding from DANIDA (Special Partnership Agreement/SPA top up), DCA is implementing an emergency multi-sector response through mobile money cash assistance (MPCA), targeting 1,900 households for five months and supporting ten drought and food insecurity affected communities with community cash grants through the Survivor and Community-Led Response (SCLR) approach.
Our work in Kenya
In Kenya, DCA supports livelihoods, climate resilience, entrepreneurship and life skills development, value chain and market development, peace building and protection, local leadership, and localisation. DCA implements both directly and with national partner organizations. By providing timely, effective, and dignifying humanitarian assistance to vulnerable households affected by the ongoing drought, DCA Kenya contributes to the DCA's goals of saving lives, building resilient communities, and fighting extreme inequality.
---
About this project
Title: Locally driven life saving assistance for the most vulnerable populations affected by increased food prices and drought effects in Turkana
Partner(s):
SAPCONE
ASAL Humanitarian Network (AHN)
Sustainable Development Goals
2: End hunger, achieve food security, and improved nutrition and promote sustainable agriculture.
3: Ensure healthy lives and promote well-being for all at all ages.
Project Period: March 2023-August 2023
Amount:10,000,000 DKK+ 5,000,000 DKK (Special Partnership Agreement/SPA top up) + 1,000,000 Danida emergency funding.
Donor: Danida