The Issue
The region of Nepal is a risk zone of a multitude of hazards. In the Mahakali River Basin of Western Nepal, the issue of recurring floods poses a significant threat to the local population including the DodharaChadani Municipality situated in Kanchanpur district. This region is prone to seasonal flooding due to increased and unpredictable rainstorms, as well as rising water levels in the Mahakali River leading to displacement, loss of livelihoods, and the erosion of community resilience. When these factors come together, the results are devastating. People get forced out of their homes, lose their sources of income, and find it harder to recover each time a flood happens.
Over time, the community's ability to cope with these challenges erodes away. This is a big and complex problem, and it's crucial to find solutions to reduce the damage caused by these floods and help the community become more resilient. 
The Project
B-Ready Project addresses the recurring flood issue in Western Nepal's Mahakali River Basin. This anticipatory humanitarian initiative is dedicated to safeguarding vulnerable communities from the devastating impacts of floods.
The project has developed a tailored impact-based flood forecasting model that considers the region's unique conditions.  
The project is strengthening local governance and community capacity by establishing community-based disaster management committees (CDMCs) and youth resilient networks, providing local leaders and community members with the knowledge and skills necessary for early warning systems, preparedness, and anticipatory actions. 
Additionally, through the project, a cash transfer mechanism is operated ensuring timely assistance to vulnerable households during crises. It aims to enhance the flood resilience of over 8,600 people in Dodhara Chandani Municipality while advocating for the integration of anticipatory action into disaster management policies, contributing to the overall safety and well-being of the community at-risk individuals receive support quickly. 
The Changes
B-Ready Project aims to change the flood vulnerability landscape in the Mahakali River Basin by introducing anticipatory humanitarian action. The project anticipates several key outcomes. 
1. Improved Forecasting and Early Action: Impact-based flood forecasting model and the collection of essential hydrological data will provide the community with timely and accurate flood risk information enabling them to take early action to protect lives and livelihoods when floods are imminent. 
2. Community Resilience: By forming community-based disaster management committees (CDMCs) and youth resilient networks, the project enhances the disaster preparedness and response capabilities of the locals as these committees and networks disseminate early warnings, mobilizes resources, and coordinates actions during flood events. 
3. Cash-Based Assistance: The introduction of a cash transfer mechanism ensures that vulnerable households have access to immediate financial support during flood emergencies. This approach enables beneficiaries to meet their most urgent needs, such as food, shelter, and healthcare. 
4. Policy Integration: The project's advocacy efforts and engagement with stakeholders at various levels aim to embed anticipatory action into disaster risk management policies. This long-term impact will ensure that anticipatory measures become a standard part of disaster preparedness and response strategies, safeguarding communities for years to come.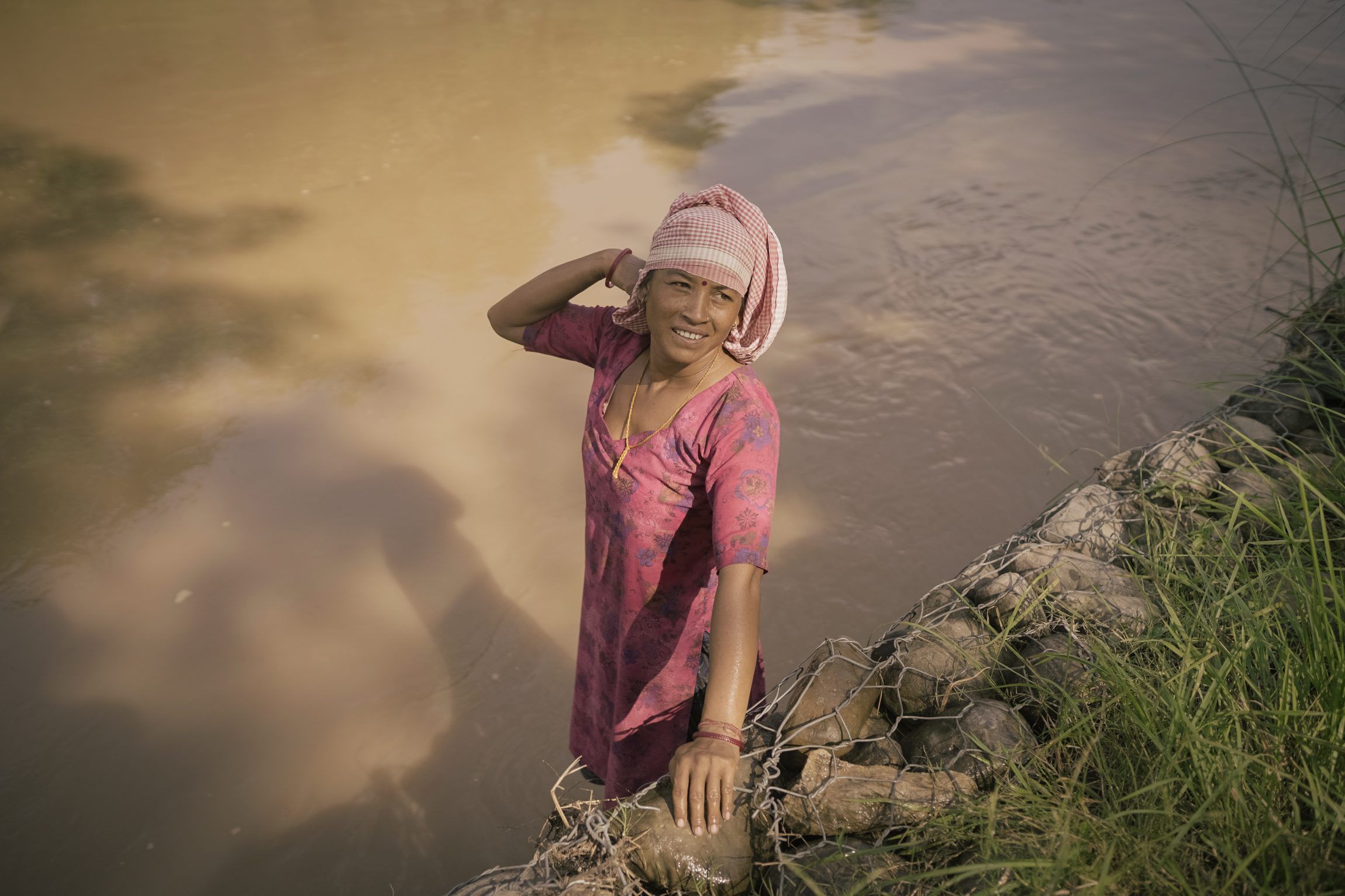 The Results
Mid-Way Results: As of October 2023 
1. Improved Flood Forecasting:  An impact-based flood forecasting model has been developed and tested, providing the community with more accurate and timely flood risk information. This improved forecasting has helped increase the lead time for early actions. 
2. Community Engagement: Over 2,000 households in the targeted areas have participated in household risk assessments, empowering them with knowledge to respond effectively to flood warnings. 
3. Capacity Building: Local government authorities and community leaders have received extensive training on forecasting and early action. Additionally, youth resilient networks were established, enhancing the overall capacity of the community to respond to flood hazards. 
4. Policy Influence: Several policy influencing events has been conducted on disaster risk reduction and climate change adaptation, leading to increased awareness and discussions around anticipatory action. This progress has laid the foundation for integrating anticipatory action into disaster risk management policies. 
The Partner(s)
Implementing Partners. 
National Network for Safe WASH in Nepal (NNSWA): NNSWA is a prominent non-governmental organization with a primary focus on promoting safe water, sanitation, and hygiene (WASH) practices in Nepal. Their extensive expertise in community engagement, capacity building, and disaster risk reduction is of paramount importance to the B-Ready Project. NNSWA's local presence and experience play a pivotal role in effectively mobilizing communities, strengthening local disaster management committees, and implementing critical components like the cash transfer mechanism. Their deep-rooted community connections are crucial for ensuring that the project directly benefits the most vulnerable households.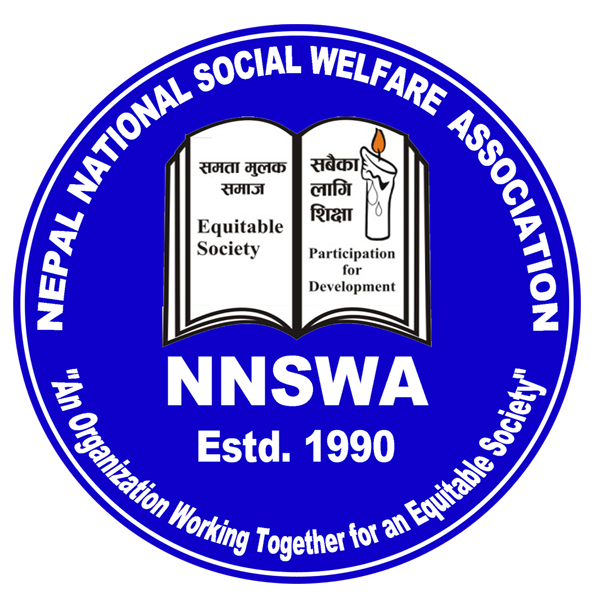 Collaborating Partner: 
Institute of Himalayan Risk Reduction (IHRR): IHRR serves as a technical partner, bringing specialized knowledge in risk reduction, particularly tailored to the Himalayan region. IHRR's core role revolves around developing a customized flood forecasting model and conducting risk assessments to enhance the project's overall effectiveness. Their expertise in data analysis and modelling significantly contributes to the project's primary objective of improving flood resilience through anticipatory actions. 
Dodhara Chandani Municipality: As a collaborating partner, Dodhara Chandani Municipality represents the local government authority responsible for coordinating and supporting the project's activities within its jurisdiction. Their active involvement ensures that the project aligns seamlessly with local governance structures and policies. This collaboration is essential for integrating anticipatory actions into disaster preparedness and response plans at the municipal level, ultimately strengthening the community's resilience against recurring floods. 
Our Work
In Nepal, DanChurchAid (DCA) is dedicated to enhancing disaster risk reduction and humanitarian response efforts. Nepal is highly susceptible to natural disasters, such as floods and landslides, as well as earthquakes. DCA collaborates with local partners to empower communities with the knowledge and tools needed to prepare for, respond to, and mitigate disaster risks effectively. The "B-Ready" project epitomizes this commitment by strengthening early warning systems, community resilience, and disaster preparedness. DCA's work aligns with its overarching goal of saving lives and reducing the impact of disasters on vulnerable populations, making it especially relevant to the objectives of the "B-Ready" project in Nepal. 
About this project
Full title: Innovation – "B-Ready"- Demonstration of the scalable model of locally-led anticipatory humanitarian action in Mahakali River Basin, Western Nepal. 
Period: 01 February 2022 – 1 January 2024
Donor: Danida Innovation Fund
Partner: National Network for Safe WASH in Nepal (NNSWA).
Amount: 1,000,000 DKK