The fight against climate change has entered overtime. In partnership with Football for Future, Common Goal, and DanChurchAid you can be part of the battle.
By joining the first-of-its-kind player-led climate initiative at a major football tournament, you are accelerating the necessary conversation, raising awareness and inspiring footballers and tournaments around the globe to do the same.
The Global Climate Initiative is inspired by Sofie Junge Pedersen, midfielder for the Danish National Team and Climate Advocate at DanChurchAid.
Tree planting and adaptation – how does it work?
By signing a player's Climate Contract with DanChurchAid you are offsetting the climate impact of your flight to and from the FIFA Women's World Cup in Australia/New Zealand and supporting a broad range of ambitious and responsible climate initiatives in Uganda.
By supporting Uganda, the support goes to one of the countries in the world hardest hit by climate change, thus, making sure that no one is left behind:
You support tree planting in some of the poorest and most climate affected regions in Uganda. The trees planted comprise a large variety of indigenous trees, e.g., fruit trees, planted in the fields at small holder farmers as well as in nature parks and green corridors for wildlife. Tree planting though, is not a stand-alone solution and will only succeed in the battle against the consequences of climate change if it is complemented by other measures – such as climate adaptation and reduction of CO2 emissions.
You support climate adaptation. As a cornerstone in DanChurchAid's climate action initiatives support communities and individuals in climate adaptation. The initiatives include introduction of climate resilient crops and farming methods, support to climate smart innovation, entrepreneurship and education in agroecology.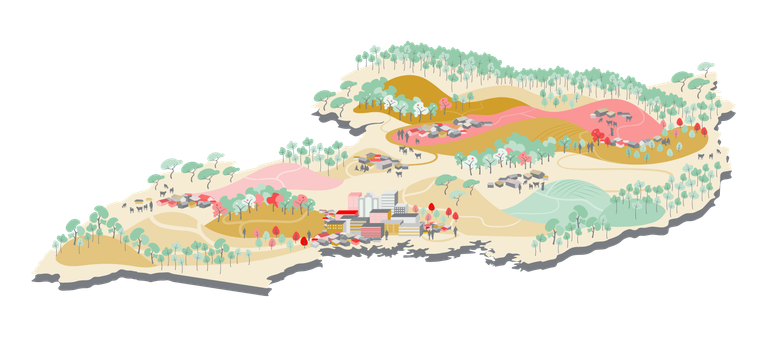 ---
Sofie Junge Pedersen, defensive midfielder for the Danish National Team and Climate Advocate at DanChurchAid.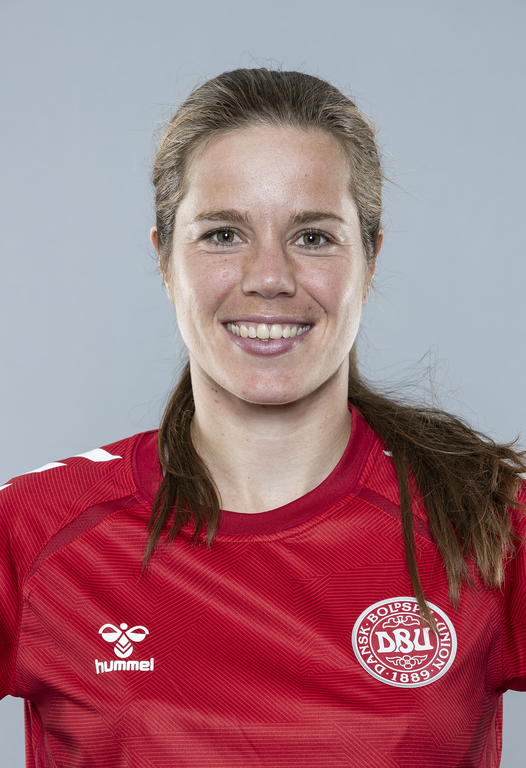 Developing countries pay the highest price for global warming, despite their tiny contribution to it. Due to droughts and floods, crops are dying, and millions of people are lacking food. This is deeply unfair. Therefore, I have signed a Climate Contract with DanChurchAid.
Climate change is a challenge for us all, and all countries must transition to a green and sustainable future. That includes the football industry, and we encourage all clubs and stakeholders, to consider what can be done to make the football industry green.
As football players we have a huge responsibility to take the lead in reducing CO2 emissions and inspire the 3.5 billion fans worldwide to do the same. Also footballers are affected by the rising temperatures. We cannot play in 50-degree heat or if the pitches are under water.

Sofie Junge Pedersen
Sign a Climate Contract
Thanks for being a climate conscious footballer and for joining the battle against climate change.
Fill in your details below and we will contact you with a payment guide, the Climate Contract, and your certificate.
"*" indicates required fields
DanChurchAid's offsetting and adaptation scheme relies on a broad collaboration with various actors: 
The Ugandan NGO SOCADIDO (Soroti Catholic Diocese Integrated Development Organization) is a long-term partner. DanChurchAid and SOCADIDO trains smallholder farmers and small-scale producers in establishing nurseries, water reservoirs, and transitioning to climate-resistant crops and agriculture practices using agroecological methods such as organic fertilizers and pesticides.  
Ecotrust (Environmental Conservation Trust of Uganda) is an award-winning non-profit organization that works on restoring climate-affected forest and agricultural areas, sustainable growth, and development through tree planting and protection of forests and biodiversity. Ecotrust is responsible for the ongoing tree planting, close monitoring of forest areas, and coordination with and payment to farmers for tending the trees.  
The climate adaptation project regularly reports to the international certification body Plan Vivo, which has an international market standard for CO2 emissions associated with forest and agriculture projects in developing countries. To be certified by Plan Vivo, the project must meet a set of standards, including continuous stakeholder consultation, focus on indigenous species, and improvement of biodiversity.  
The work is verified by the independent third party, Rainforest Alliance.