Christine Fazili Kalibanya is a young woman with a big heart and even bigger dreams.
After arriving in Kakuma 4 refugee camp from the Democratic Republic of Congo in 2018, Christine found an opportunity to pursue her passion for fashion design. She joined the Don Bosco technical institute in Kakuma where she studied Grade 2 and 3 technical courses in dressmaking and tailoring between 2019-2020. During the onset of Covid-19, she was given the opportunity to sew face masks, which helped her earn KES 7000/- (DKK 415).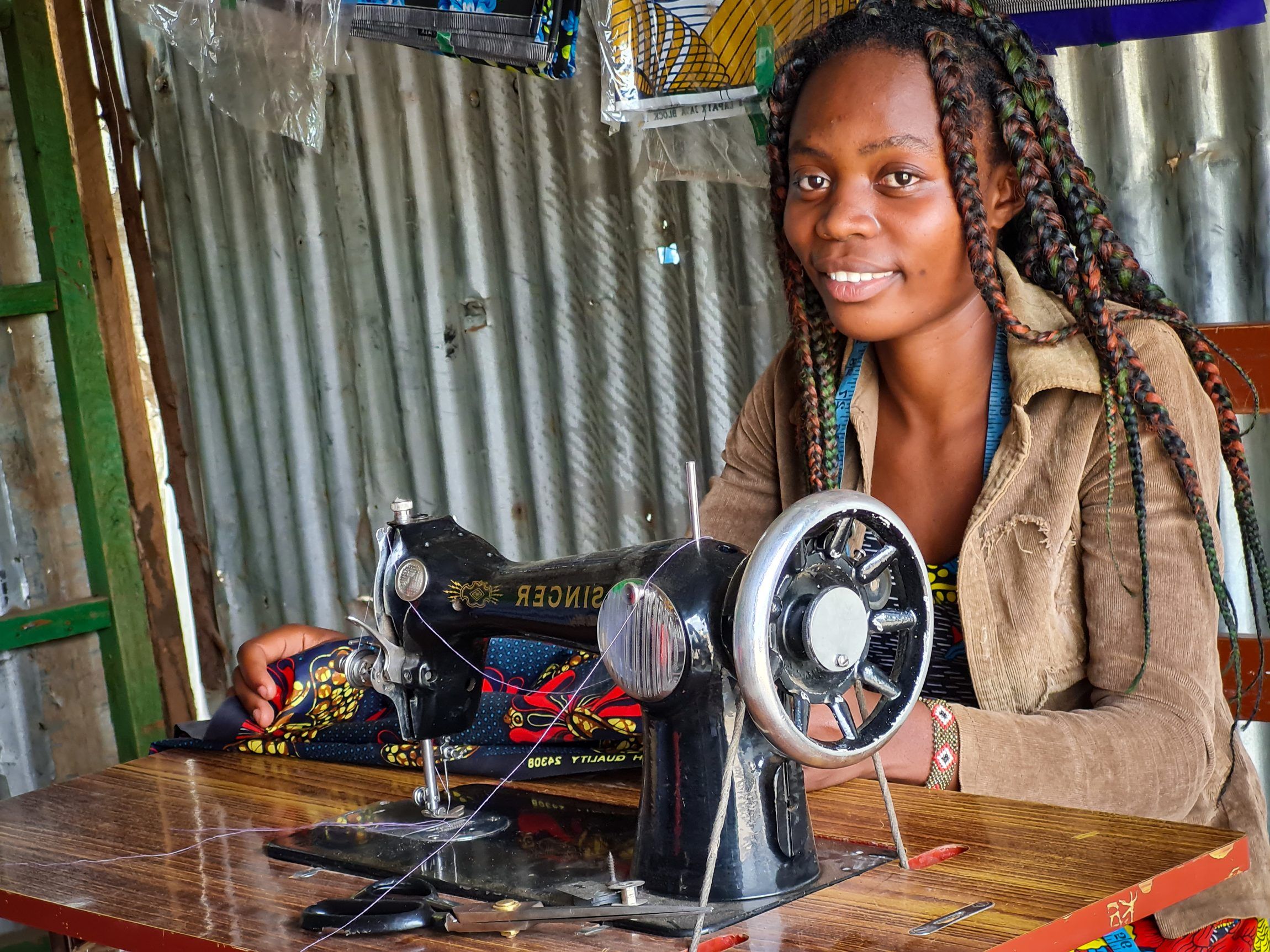 Fueled by passion, training and support
With a desire to start a business and employ herself, Christine applied for the DanChurchAid (DCA) blended learning training in 2019, which equipped her with practical business skills. Using the skills acquired and money earned from sewing face masks, she was able to launch her own tailoring shop, Mugisha Tailoring/Clothings and design, with a stock of clothing materials and a sewing machine.
"I learned about the training from a friend in the camp, I applied and was selected for the training. The training equipped me with practical business skills. I found the business planning part of the training most interesting as it enabled me to profile the target market and marketing channels," she said.
She appreciates the digital element of the training through Fabo platform that in the beginning she found challenging but after the initial training on the use of the platform it became easy.
Christine not only designs and sews different clothes for men and women; she also sells different fabrics and bags.Her business has been successful, earning her an average of KES 10,000/- per month, which helps to meet her basic needs.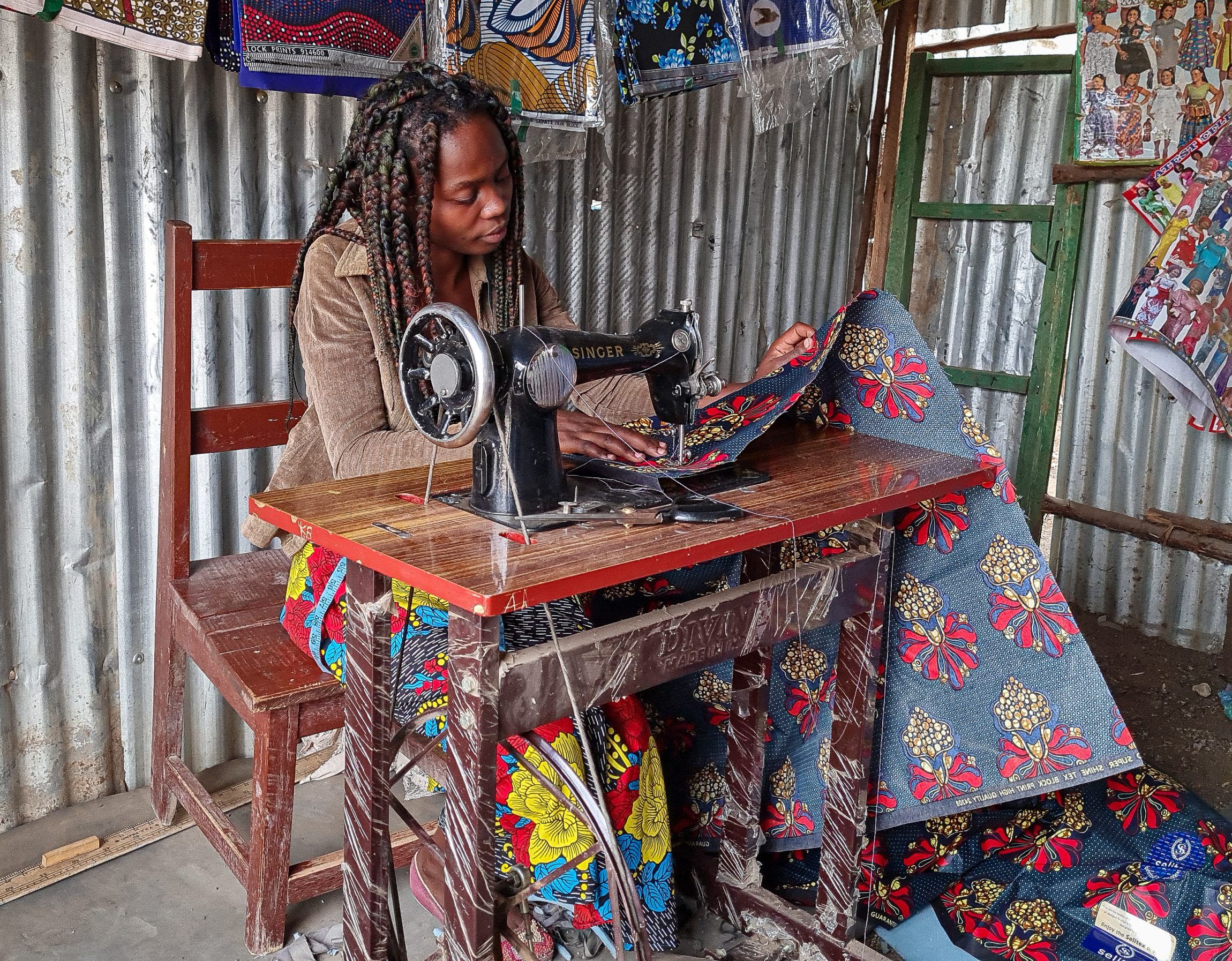 In 2022, Christine took a KES 10,000 loan from the DCA revolving fund to buy new clothing materials to stock her business, which she has since successfully repaid.More recently, she received a grant of KES 200,000 to expand her business, which will not only benefit her but also the community as a whole.

I have purchased five sewing machines to educate students in tailoring. With my experience in this field, I have learned that I can make a sustainable living through this work. Additionally, I will use the money to procure unique and high-quality cloth materials that are only available in Nairobi to enhance the learning experience and the quality of my clothes

Christine Fazili
Christine's big dreams
Her dream is to expand her business to other areas in Kakuma and beyond and provide training to other young women in the camp. Her passion for art and creativity has always been a part of her. She describes her artistry as one of her greatest loves, but her interest in fashion only arose during her teens. She has never looked back. She hopes her work, will one day grace the runways in major and global fashion events.
"I am drawn to colourful, vibrant, unique, expressive textures, fabrics and materials. I absolutely love the diverse and beautiful range of rich African fabrics and enjoy coming up with unique designs. I love that I can now also make dresses for myself and the community. I hope to hold an exhibition and also showcase my designs,

Christine Fazili