On a dusty and warm day during South Sudan's peak dry season in January, you can hear words like bombs, landmines and grenades coming out from a classroom full of students.
DanChurchAid (DCA) is working in Brother Augusto Memorial Primary School in Rejaf, 15 km south of Juba, just next to the River Nile. The school looks new with a large, clean-swept compound and welcoming shade found under tall and very old mango trees.
Military barracks are located within the vicinity of the school, and the area used to experience fierce fighting for years, with the result being explosive remnants of war (ERW) scattered all over the area.
Humanitarian mine action actors have worked on demining and clearing large areas in Rejaf, including DCA, but there is still a need for the provision of comprehensive Explosive Ordnance Risk Education (EORE) to the students in the school and the wider community.
Many students are not originally from this area, but they have moved here due to recent fighting in their home areas, leaving for the perceived safety of being nearer to Juba. The majority of the children are therefore not aware of the potential hazards littering the area, until today. DCA's EORE team are taking the kids through the following topics:
The appearance of different types of landmines, explosive weapons, including bombs, projectiles, rocket propelled grenades, fuses, cluster munitions, hand grenades, etc. that can be found in South Sudan
Guns and bullets, and how only trained people should touch them
Effects of mines and ERW on people, animals and vehicles
Places to avoid – where mines and other ERW might be found, and safe places
How to identify local and improvised markings of where mines and ERW are found
Official markings of where mines and ERW are found, including physical demonstration of how different marking tools are used
Risky behaviour ­– finding a dangerous item, and reporting a dangerous item
Sharing safety messages, and how to live safe, play safe and stay safe
DCA's 4-person EORE team distribute the topics amongst themselves and collaborate on making small skits, signs, games and songs for the students to get the maximum out of the EORE. After the session, DCA talked to two of the students, Zereda and Philip.
Meet Zereda and Philip. Two students participating in DanChurchAid's Explosive Ordnance Risk Education project supported by Welt ohne Minen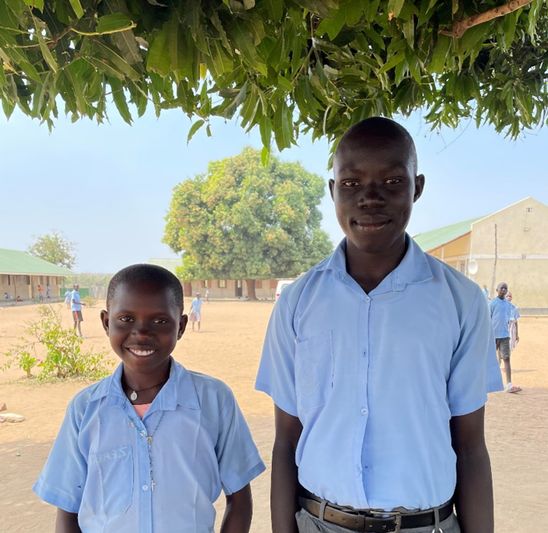 Helen Zereda: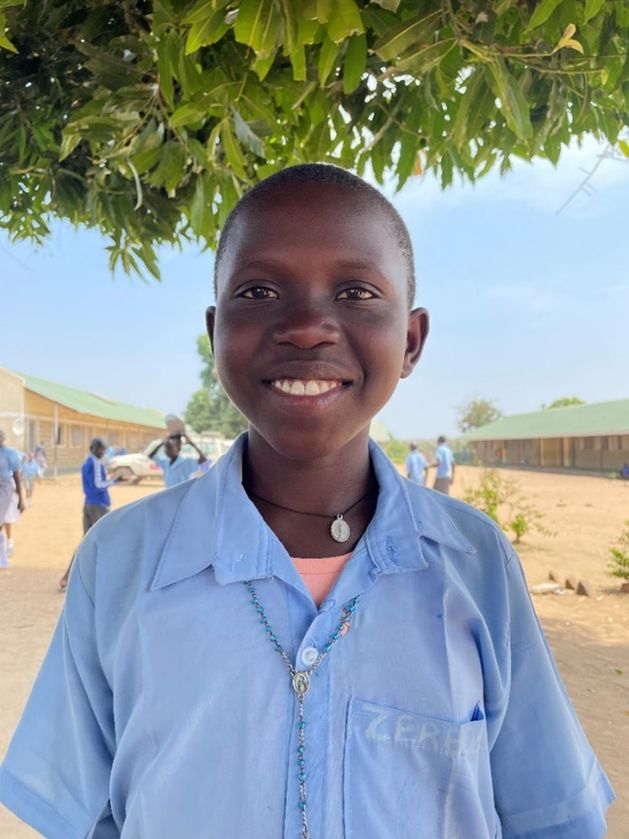 Helen Zereda is 13 years old, but soon to be 14, as she quickly points out with a smile. She grew up in Yambio, Western Equatoria with her parents and siblings, before they moved to Rejaf, just south of the capital Juba a few years ago. Zereda is now in class P6, and the EORE provided by DCA is the first time she has ever attended any education about explosive hazards. Even though her parents have never told her directly about these potential dangers, they have always been very protective and ensured that Zereda and her siblings were careful wherever they went, for example when fetching water, and if the parents felt a place or task was not safe enough for the children, they would go themselves instead. Since Zereda did not know about the potential of ERW and related dangers, she instead feared her parents' reaction if she disobeyed them. After moving to Rejaf, she has seen the damages war and explosive ordnances can cause – an old sturdily built Catholic church stands as a ruin opposite the school, visibly damaged by air bombings during the war before South Sudan's independence. While we are talking to Zereda, an explosion is heard in the distance. Another demining organisation has found a landmine in the area and is conducting a safe demolition. Zereda tells us about the importance of EORE, especially when most children are not aware, and she proudly gives us a recap of what she learned in the class, making it very clear that she has captured all the important messages passed on by the DCA team. Zereda is very happy to have participated in the EORE, and she is excited about the prospects of becoming a peer risk educator, telling her friends and family about the potential dangers that are still threatening their community, and not least how to avoid them in order for everyone to live safe, play safe and stay safe.
Philip Runda: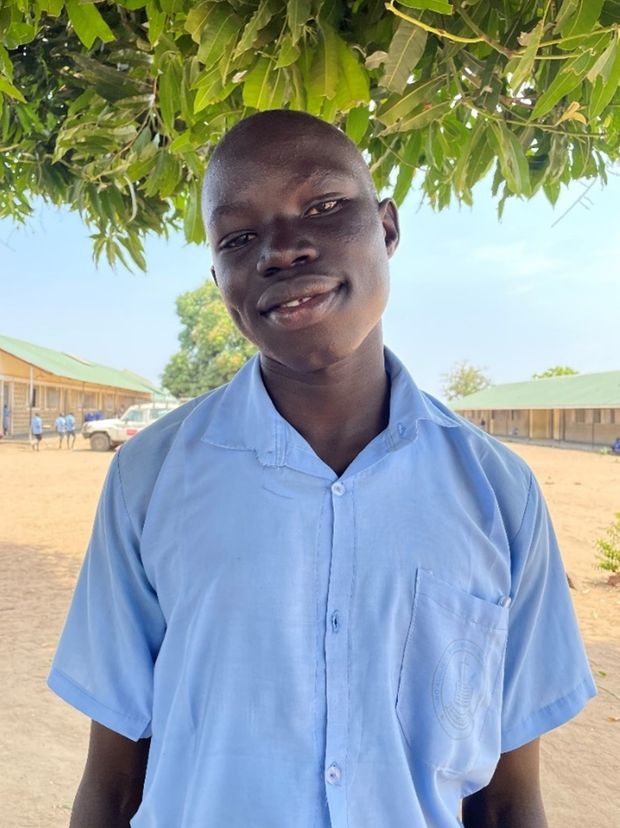 Philip Runda is 16 years old, and when asked where he grew up,he answers Juba town as well as Lobonok, an area south of Juba that has experienced heavy fighting in previous years. Philip and his family later moved to Rejaf for safety, where he now attends Bro. Augusto Memorial Primary School in P5. When the war broke out in 2013, Philip remembers how he and his siblings were not allowed to leave their house for long periods due to the risk of bombs in Lobonok. In Rejaf, some of Philip's friends found a landmine when digging in the field for farming, and since they were not aware of what to do with the landmine, they dug it out of the soil and threw it into the Nile, where it exploded. Despite having grown up in fear of bombs, Philip has never received any education about explosive hazards before today, and he is very happy that he was part of the EORE. He tells us that the first thing he is planning to do is to pass on the messages to his friends and family, especially what to do if you come across any landmines or other ERW, so in the future no one will pick up the objects unknowingly. Philip is also very interested in becoming a peer risk educator, and he explains that the booklet he will be provided with will help him to make his friends clearly understand the messages of how to live safe, play safe and stay safe.
DanChurchAid thanks Welt Ohne Minen for the continuous support to enhance the safety through the provision of sustainable explosive ordnance risk education to at-risk youth and children in South Sudan.