Sitting in his wheelchair in the living room, David reflects on when they last received disability support before the DCA (EU) programme… "it must have been in the late 1990s," he says. David Nkala is wheelchair bound. He lives in a four roomed house in Cowdray Park, Mzilikazi, Bulawayo with his wife and young child who assists with household chores. Mrs Nkala, who is also wheelchair bound, is the creative force behind the floor mat business that helps them buy food and pay their bills.
She learned to sew the mats at a young age, both to pass the time and to earn a living. During the COVID-19 it was the sale of these mats that kept the family alive, but even then, it wasn't enough.
Their household was among the 3,000 households identified to participate in the European Union Humanitarian Aid funded Multi – Purpose Urban Cash Transfer Programme implemented by DanChurchAid Zimbabwe (DCA) to provide for the basic needs for 15,000 individuals identified as vulnerable or living in extreme and ultra-poor households.  These include child-headed households, persons with disability, chronically ill persons, pregnant, and lactating mothers, and children under five years old.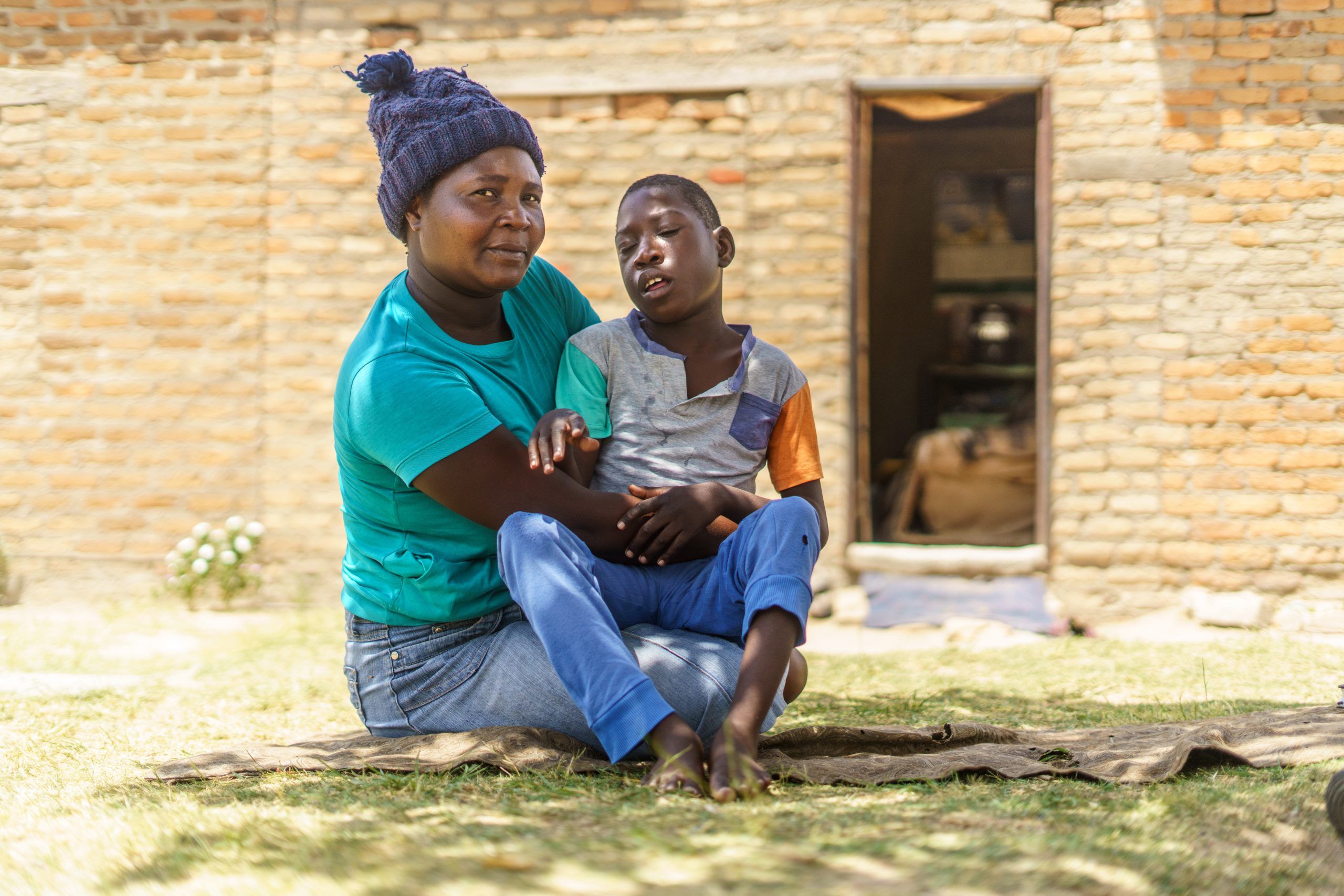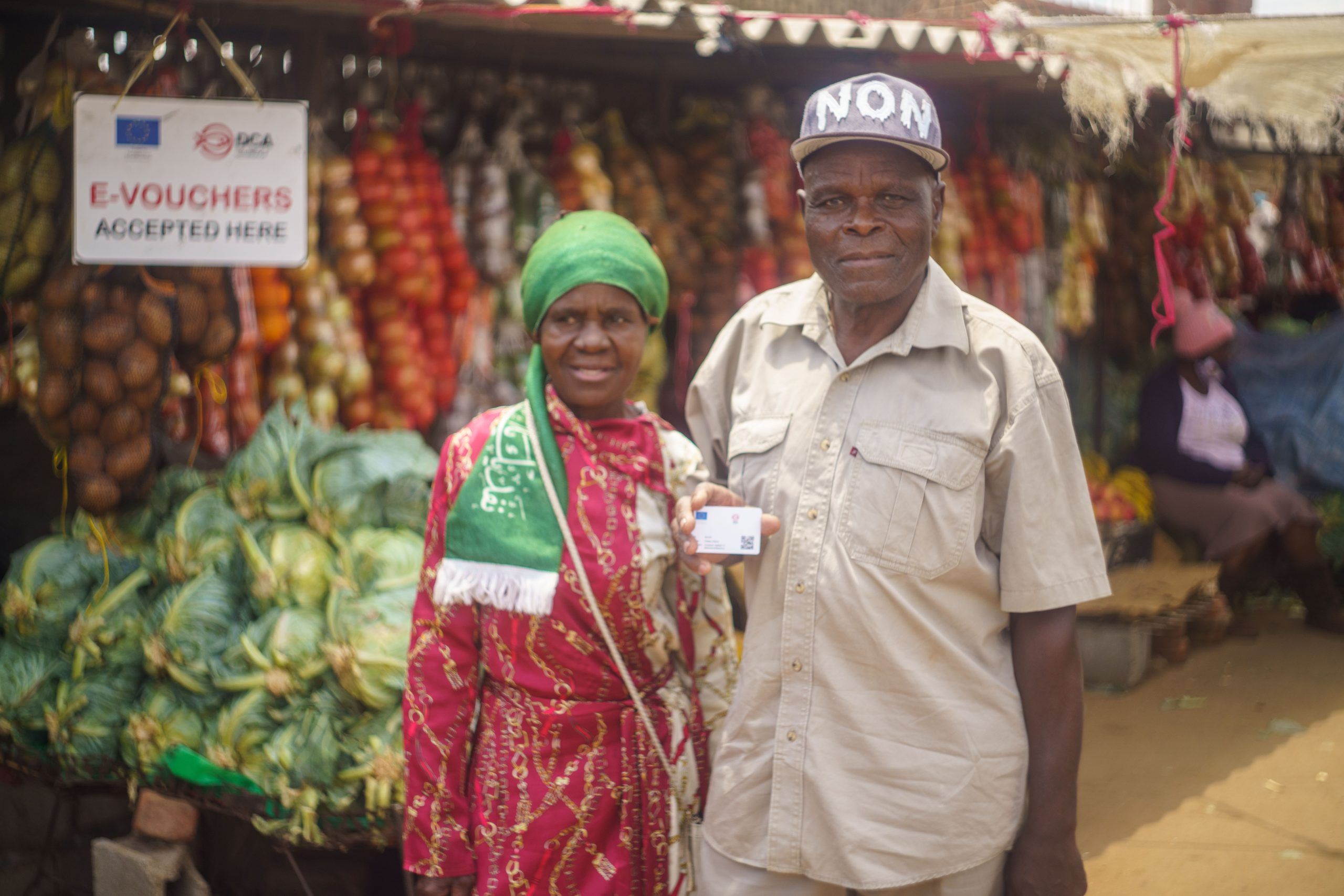 Working with large retail stores, DCA successfully negotiated preferential rates and prevented exploitation by using the RedRose electronic voucher system. DCA trained other small vendors to expand the type of services accessible using the e-voucher. Using the system, beneficiaries maintain their dignity by presenting an e-voucher card to pay for their purchases, just as any other customer would use a bank card and provide their pin number. The inclusion of small vendors has meant that the service now includes the purchase of fruits and vegetables, to improve nutrition, medicines from participating pharmacies to improve their health, and gas vendors to meet household energy needs.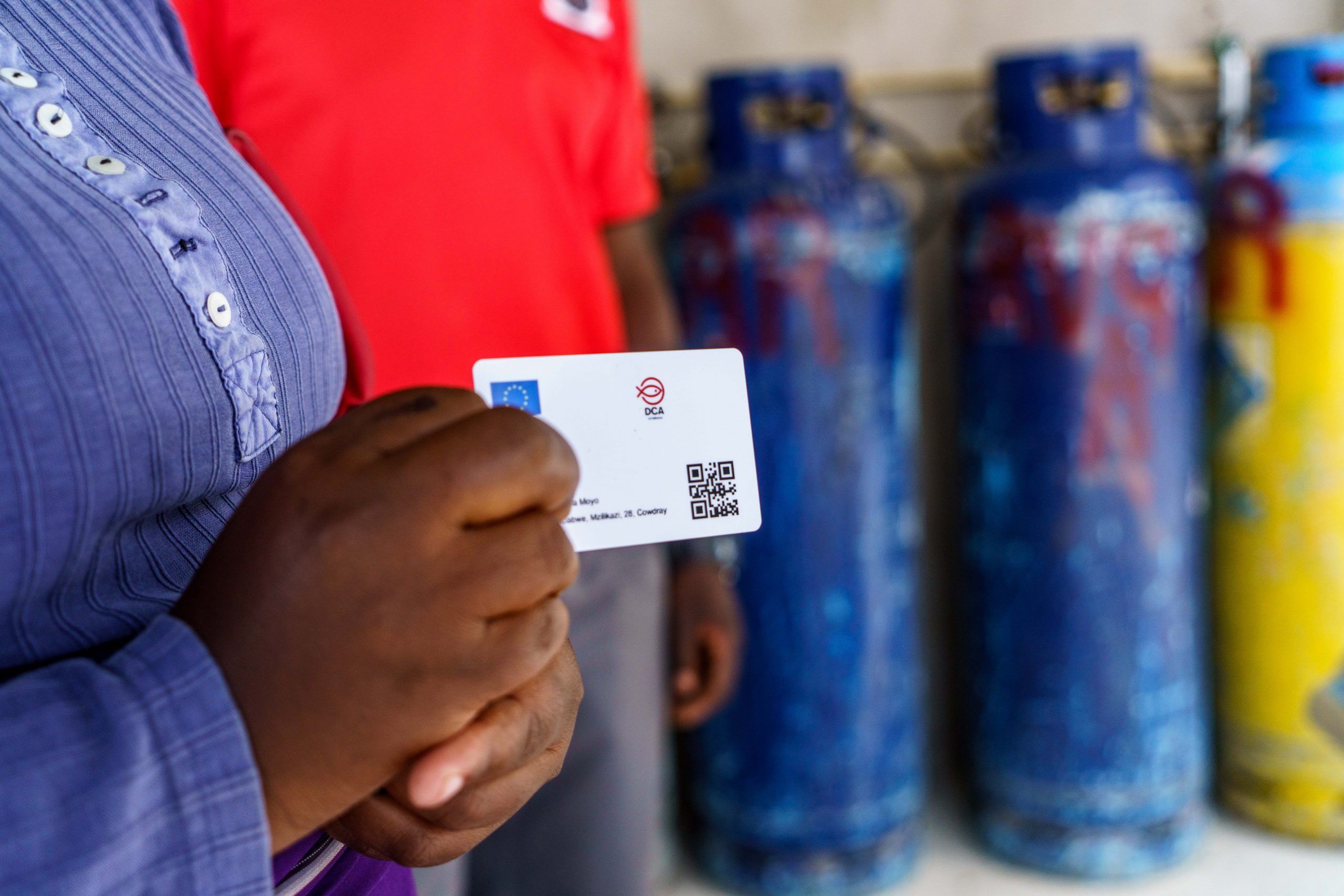 Cash Disbursements
September 2021 – April 2022
USD180,000 disbursed to 15,000 people
Transfer Value USD12 per person/per household/per month
Livelihood Coping Strategy Index positive shift
Improved nutrition and food score (Acceptable Consumption Food Score for 90% of beneficiaries, as opposed to 18% at project inception)
In the first eight months DCA disbursed USD180,000 at a transfer value of USD12.00/per person, per household, per month. Over the same period DCA observed an overall improvement in the Livelihood Coping Strategy Index, showing a marked shift away from negative coping behaviours like sex work and child labour. In addition, a DCA survey indicated that 90% of beneficiaries now had an acceptable food consumption score (FSC) as compared to only 18% at project inception.