Every morning, Elizabeth rises at 3:30am, to begin her day. She tends to her two young children, a 1-year-old daughter and a 2-year-old son, taking care of their needs, cooking for them, and tidying up the house, among other tasks. By 5:30am, she is on her way to the town centre in her village where she trains as a seamstress until 4pm.
She lives with her parents, and her mother kindly looks after the children while she is at work. Without completing her education beyond Form 2, she found herself at a loose end until she heard about the Ajira Poa! project.
Nothing to do or anywhere to go
"Living in a small town like this, it can be tough for young people who don't move to urban areas or lack specific skills. I know this from personal experience as I had given up when I found myself doing nothing, just staying at home with no direction, no courses, and no work. It felt like there was nothing to do or anywhere to go, "she said.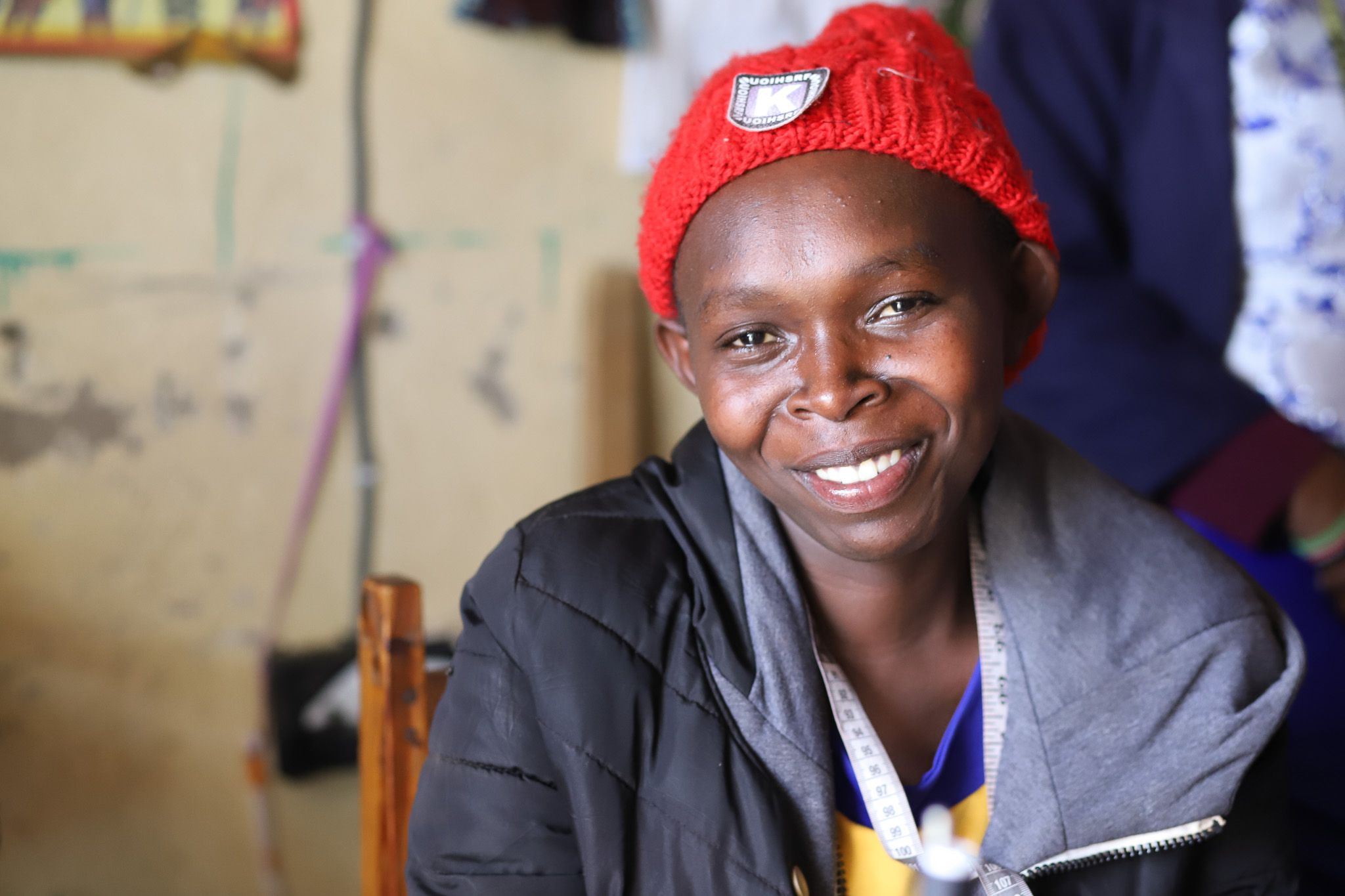 For the first time, someone asked me about my aspirations for the future, and to my surprise, my response was taken seriously and acted upon.

Elizabeth Wanja
Hope and dedication
Elizabeth enrolled in January 2023 and learned to sew, starting from scratch. She struggled at first, breaking needles and making mistakes, but she persevered, and now she can make uniforms, shorts, skirts, and shirts. Her dedication paid off, and she is thrilled to have learned a valuable skill that will allow her to start her own business soon.
"It feels like the future is getting brighter and things are starting to look up. This is lifting my spirits and giving me renewed energy to face whatever challenges may come my way. It's as if a weight has been lifted, and I can now envision a brighter future ahead. Things are looking up, and the promise of better days ahead fills me with joy and anticipation."

Elizabeth Wanja
A proud mother
Elizabeth's mother is proud of her, as she was unable to provide further education for her daughter due to financial constraints. She is happy to watch her daughter gain knowledge and improve her life. She even jokes that she will be her daughter's first customer when she opens her own shop.
Elizabeth wants to share her story with other young people and inspire them to persevere, no matter how challenging life may seem.

I feel like a proud parent
Her mentor, Lucy Kihara has been a seamstress for over 20 years. She takes pride in more than 10 apprentices she has mentored.
"I am enthusiastic about having young people join me here because I believe they can learn a great deal. Their interest in tailoring is genuine, and no one is being coerced to participate. They have all shown up punctually, despite most of them having little to no prior knowledge at the start, they now know how to sew different items, "she said.
Elizabeth in particular stands out as an exceptionally hardworking individual, says Lucy. She arrives early and is deeply interested in design. She closely observes and emulates her techniques, taking notes to ensure she understands each step thoroughly.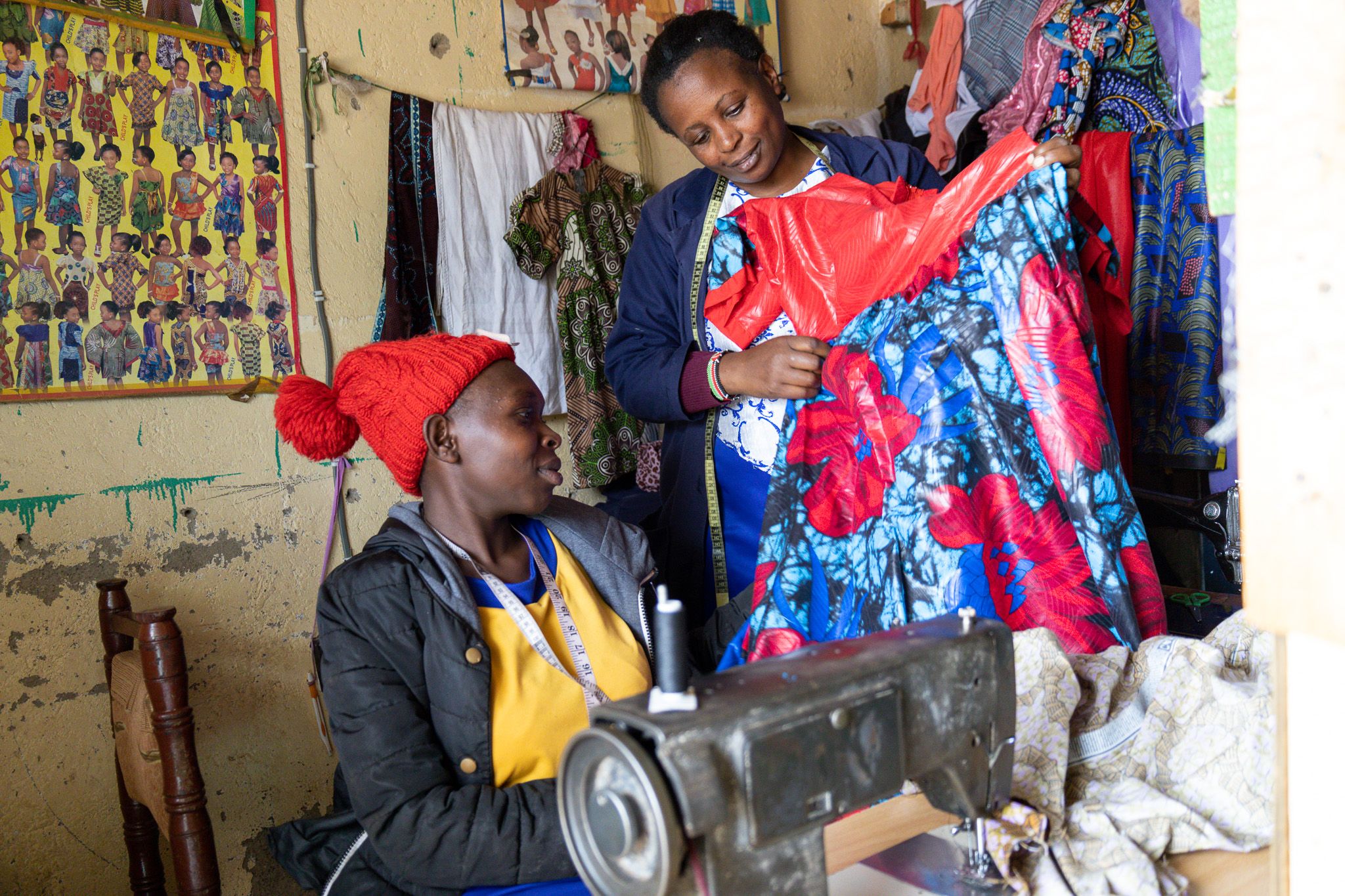 Their persistence and dedication make me feel like a proud parent. As I grow older, I am comforted by the thought that I am passing on my skills to the next generation. I began my journey in sewing back in 1993, driven by a deep passion for the craft. Over the years, I honed my skills through apprenticeships with various tailors

Lucy Kihara
---