26-year-old Hannah Wanjiru completed her education up to primary school in 2013. With limited skills and qualifications, she faced challenges in finding suitable employment and remained at home without opportunities for meaningful work.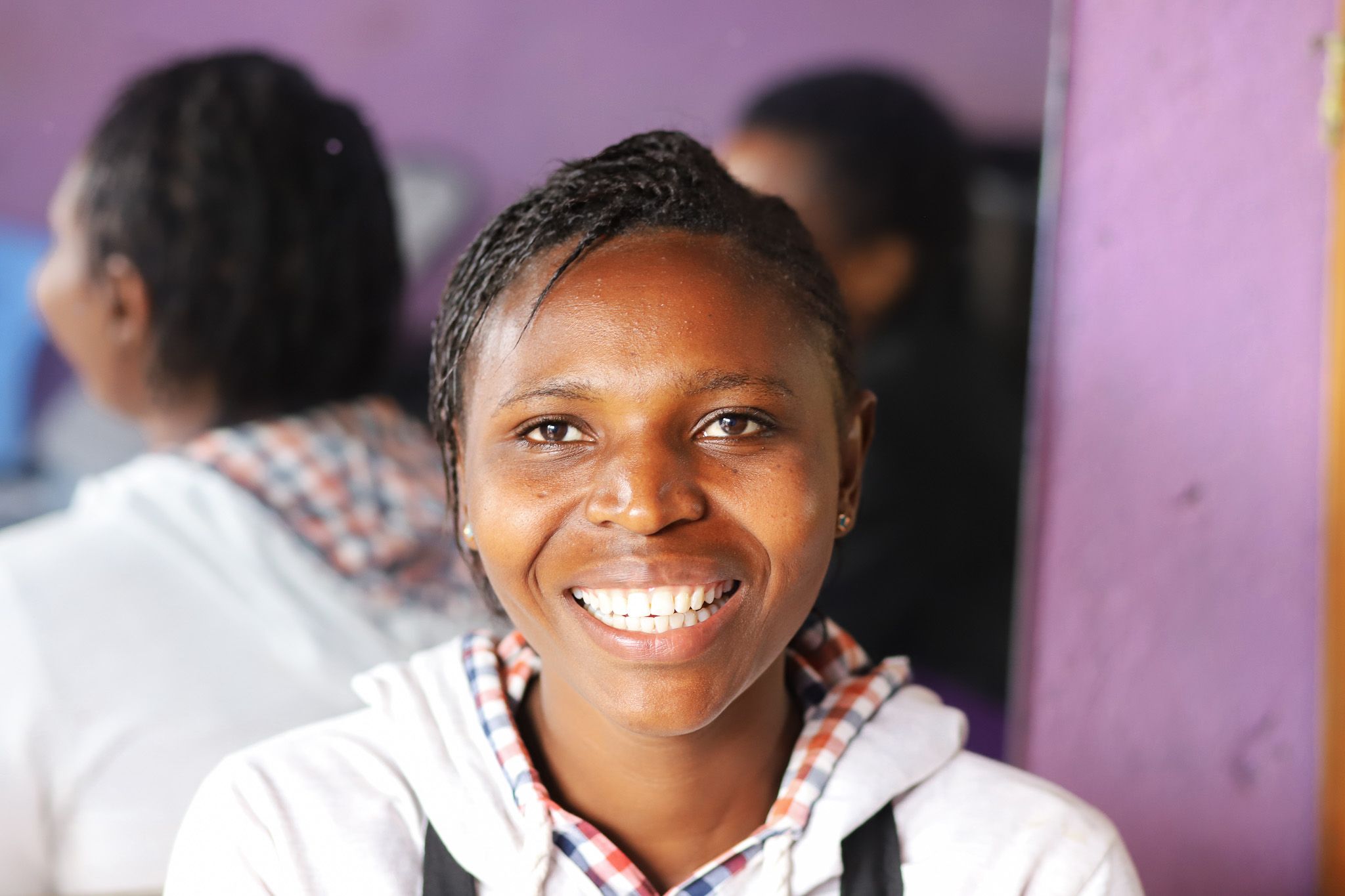 I used to stay at home with my mother. I had nothing to do. Life was hard

Hannah Wanjiru
She learned about the project from a community member.
Despite never having had the chance to train in hair braiding before, she always had an interest in hair braiding and used to braid grass in the fields. When it was time for career guidance and choosing a profession, she expressed her unwavering passion for hair braiding to the trainers.
I was certain that it was what I loved and always wanted to pursue. Three months into the course, I have learned a great deal, and I am grateful to have a patient and understanding teacher. I have already braided hair for four clients and feel a sense of accomplishment
Big dreams
Her ultimate goal is to open her own hair salon. She believes that discipline, eagerness to learn, and unwavering commitment are essential qualities for young people to pursue their dreams and aspirations.
"I am diligently saving up by actively seeking my own clients and planning to buy a hair blow dryer. I would be immensely grateful for any additional support to help me fulfil my dream of opening my own business. Not only will it provide employment opportunities for me, but also for other youth who have undergone braiding training alongside me," she expressed with sincere appreciation.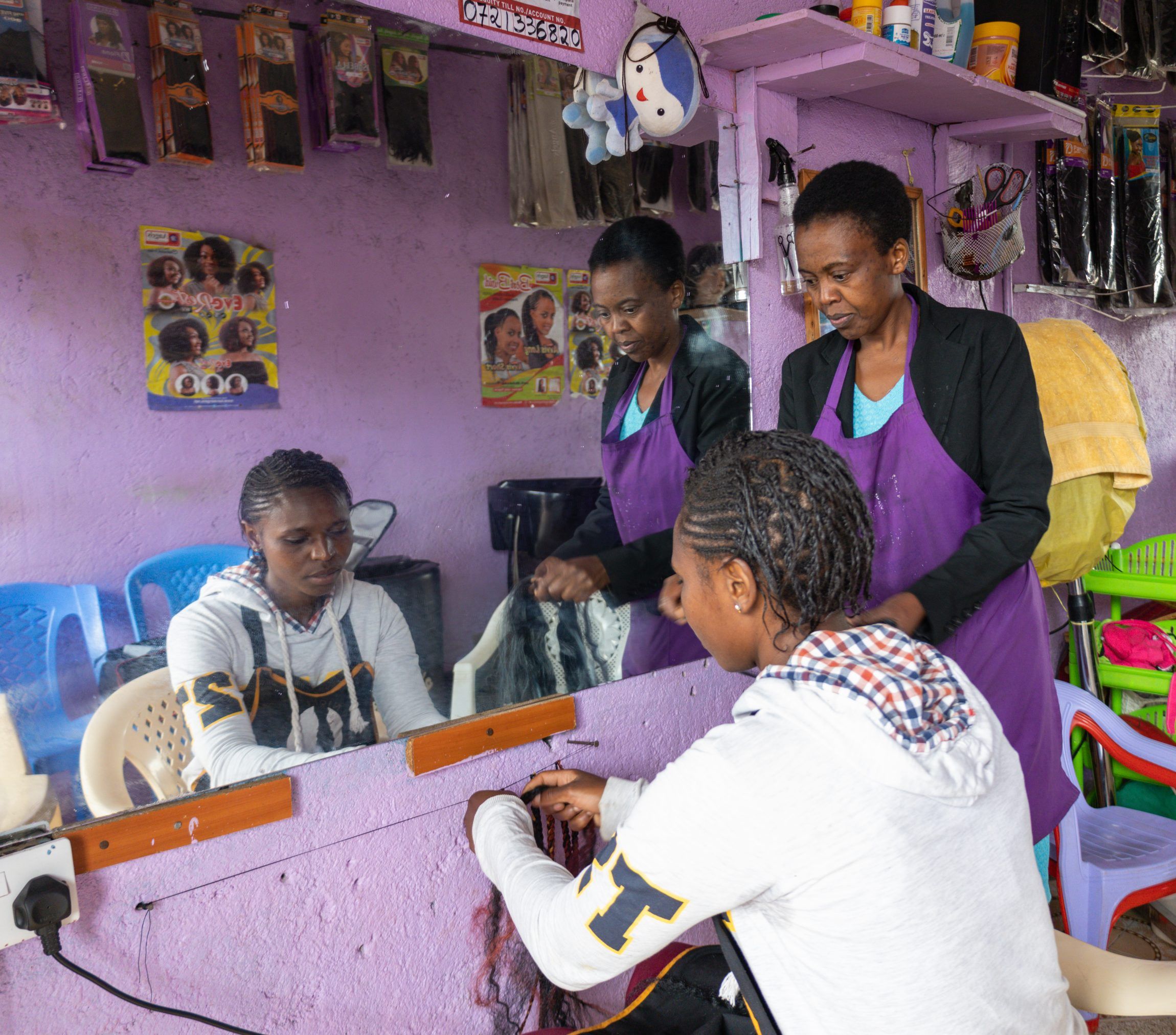 Great mentorship
Her mentor, Jane Njeri Kimani hosted four youth from the project for apprenticeship. She noticed their keen interest in the field of hair and beauty.
"This profession is not just a job for me, but a passion that I pursue wholeheartedly", she says.
She received her education at Vera Beauty College in Eldoret and her experience in the business spans over 10 years.
"I am dedicated to ensuring that these girls truly learn and excel in this craft. Even after their apprenticeship period, I continue to work with them and provide guidance on how they can start their own businesses. I want these girls to have a skill that empowers them to help themselves

Jane Kimani, mentor
She shares with them how hair braiding has helped her build her own life, including buying land.
"I constantly remind them of the importance of customer service, delivering a perfect job to retain customers, and maintaining a clean and hygienic salon environment. It brings me immense satisfaction to pass on my knowledge and expertise to these aspiring hair braiders."
---