The Issue
Lebanon has longstanding severe economic problems, exacerbated by the Beirut Blast in 2020 and COVID-19. High unemployment and near hyper-inflation have driven up poverty levels, increased food insecurity and exacerbated pre-existing inequalities. State provision of education is low and of poor quality, with almost 70% of children and young people attending low-cost fee-paying schools provided by private institutions. Even after completing an education which mostly focuses on acquiring information rather than developing capacity and initiative, young people lack life skills and access to workplace and do not know how best to engage in civil society and advocacy.
The Project
The project will use a rights-based approach to facilitate engagement and will include several different activities which supports the goal of improving the well-being and resilience of the Lebanese youth. Activities include delivering training to the local population on leadership critical thinking, vocational training, setting up workshops and sharing media reports and podcasts to encourage the youth to take an interest in their surrounds, and initiatives and events in aims of increasing social cohesion in the areas. The project thereby aims to provide improved access to livelihood and educational services in Lebanon.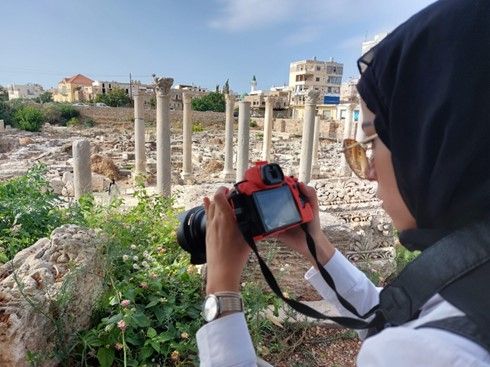 Our Partners
Fraternity is an organization whose mission it is to raise social and cultural awareness among children and youth from Palestinian communities, Syrian and Lebanese; and to promote peaceful coexistence, the values of peacebuilding and human rights; as well as the rejection of communal violence.
Borderless' vision is a world with healthy, resilient, and cohesive communities where the most vulnerable members are able to reach their full potential. Borderless engage in a range of integrated programs that protect and campaign against all forms of discrimination; prevent and respond to abuse, neglect, violence and exploitation; ensure immediate access to appropriate services; and provide durable solutions in the beneficiaries' best interests.
Amel has worked in the poorest areas of Lebanon for more than 40 years. Amel offers accessible services for all in following fields: medical, psychosocial, professional training, rural development, child protection, food security, education, and human rights promotion.
The Change
Through the different activities, the confidence of children and youth in their education abilities, life skills and employability will be improved. Partner organizations also work to enhance the social cohesion and well-being of children, youth, and families though community events and initiatives that bring together all the population groups. Furthermore, the project is empowering youth through providing them with training to implement community initiatives. The project started in June 2022 and is expected to end in December 2023. The project falls under DCA's goal of Save Lives and is expected to reach 1140 youths and 480 children youth in Beirut and South Lebanon.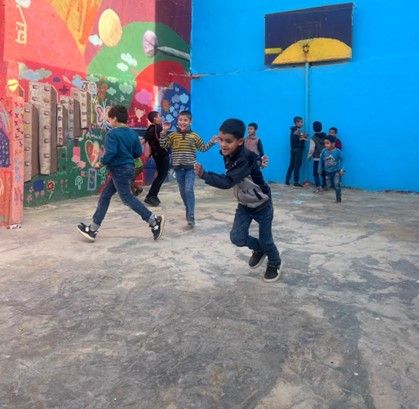 About this project
Project title: Strengthening youth education, opportunities, and empowerment
Project period: August 2021 – December 2022
Funding: 13,000,000 DKK
Donor: Novo Nordisk Foundation
Partner: Fraternity, Borderless & Amel
Sustainable Development Goals:
4. Quality Education
5. Gender Equality
8. Decent Work and Economic Growth
10. Reduced Inequalities
16. Peace, Justice and Strong Institutions
17. Partnerships for the Goals