Sexism, hate speech, threats, and censorship
DanChurchAid has conducted an interview survey among female human rights defenders from Ukraine, Kenya, Cambodia, Myanmar, Nepal, Palestine, and Israel regarding their experiences with online violations.
"It was not the specific violations. It was the overwhelming experience of the amount of hatred directed at you. It comes at you from all sides all day long."

WHRD interviewed for the report.
Of the 12 female human rights defenders interviewed, all had been subjected to hate speech online and many of them had received rape and death threats. They receive comments on their appearance, stereotyping remarks such as encouragements to concentrate on their children and family instead of doing their work.
Human rights are under threat – and so is democracy
The number and severity of threats drastically increase when the women stand up for sexual or ethnic minorities or women's rights. It is therefore not only a representation problem when these women withdraw from the public debate due to online harassment. It is a problem for the protection of human rights – and it is a problem for our democracy.
Cyberattacks on the increase in Ukraine.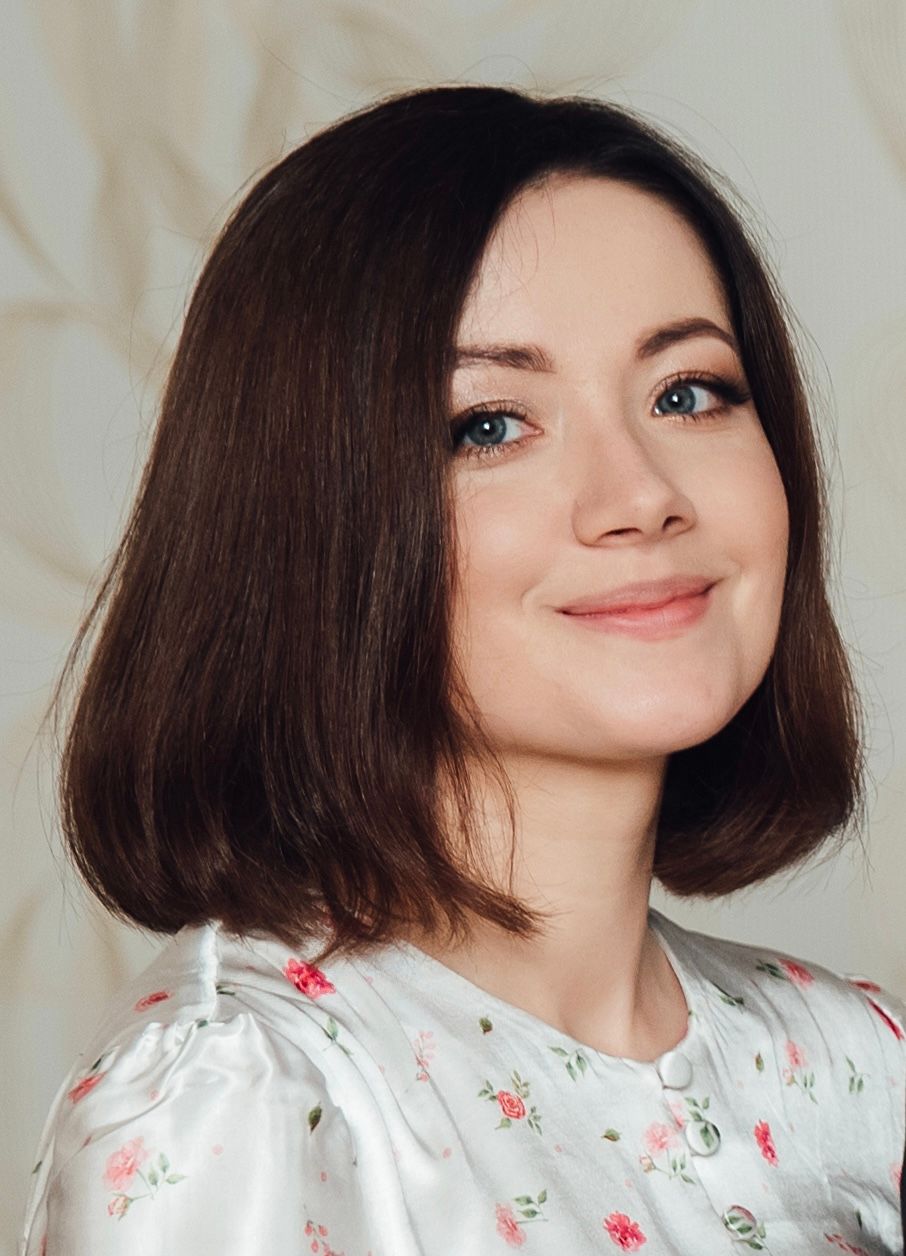 Global issue – with greater impact in conflict zones
Hate speech against women online is a global problem. The attacks range from sexist comments, sharing of private photos to threats of violence and rape – and even death. Women who are politically active and fight for human rights are particularly exposed to harassment.
"Sometimes it is just somebody cursing you, and sometimes it is somebody saying, 'You deserve to die' or 'We are coming to kill you.'"

WHRD interviewed for the report.
The phenomenon has a higher impact in the Global South. Especially in places rocked by conflict, devastated by war or held in a tight grip by authoritarian regimes; all of which contribute to increasing and worsening attacks on women human rights defenders – and where there is a real risk that virtual threats are backed by abuse and violence in the real world.
No one to call
When women are exposed to harassment campaigns, they are often overwhelmed. The hate can permeate several social media platforms and even cross over to mainstream media. Some of the women also experience that they and their family members receive threatening phone calls or text messages.
Many of the women interviewed for the report expressed a feeling of being alone with the problem and were frustrated by the fact that they did not have access to get help from the tech platforms when the hateful comments and threats are spreading.
Many of the women also pointed to the problem that moderators on the platforms are often covering more than one country and do not always have the language skills and cultural understanding to discover when harassment campaigns are taking off.
Multistakeholder collaboration needed
In addition to advocating for change with states and technology companies, a larger cultural shift in attitudes towards women, be they politicians, Human Rights Defenders, or regular schoolgirls, is needed, so that the girls and women will no longer experience harassment when they enter the digital realm.
Achieving this goal requires a joint effort by multiple stakeholders, including lawmakers and regulators in the states, activists and experts in civic spaces, journalists, and producers in media, educators, and experts in academia, and finally, the people working at the tech companies who built these platforms we have come to rely on.
Report launch on International Women's Day 2023
The report was launched on 8 March 2023 where DCA had gathered Women Human Rights Defenders, state representatives, and tech platforms to discuss how we can better protect women online and thereby protect human rights and democracy in the future.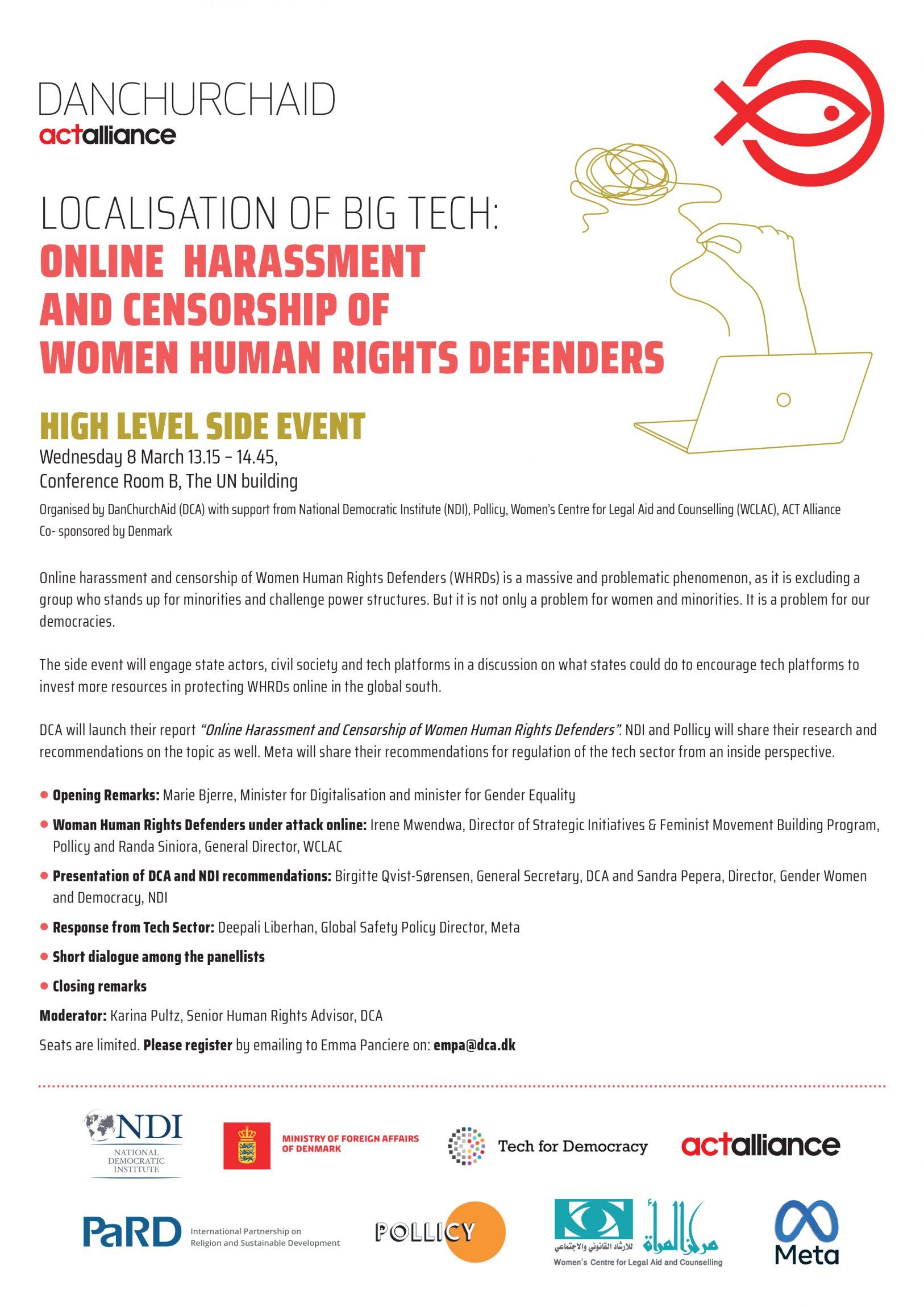 The theme for International Women's Day 2023 was "DigitALL: Innovation and technology for gender equality" and the UN's Commission on the Status of Women 67th session was held from 6-17 March at the UN headquarters in New York under the theme: "Innovation and technological change, and education in the digital age for achieving gender equality and the empowerment of all women and girls."