The Issue
The large-scale influx of Syrian refugees and Iraqi Internally Displaced Persons (IDPs) into low-income areas of the Kurdistan Region of Iraq (KRI) has placed a large burden on the already vulnerable host communities.
The effects of the COVID-19 pandemic and the war in Ukraine has further deteriorated the already vulnerable population's ability to meet basic needs such as food, water, and housing. Lack of access to basic services and infrastructure as well as competition over resources are furthermore increasing intercommunal tensions between host communities, refugees and IDPs, while slowly quelling culturally embedded practices of collective action, empowerment, and wider community resilience.
The Project
As a response to this complexity, DCA and local partner Judy Organisation for Relief and Development (JORD) apply the approach of Survivor and Community-led Crisis Response (SCLR) aiming at strengthening the capacity and resilience of vulnerable communities in KRI.
By mobilising marginalised communities into community-groups and facilitating training, networking, and microgrants, community-groups are provided with the financial and social resources enabling them to lead and undertake activities that address risks related to immediate survival, recovery, resilience, and protection issues. Through the facilitation of community-led action, the project thus improves the conditions, resilience, and social cohesion of the wider community.
SCLR
The approach of Survivor and Community-led Crisis Response (SCLR) channels resources directly to the community and entrusts crisis-affected people to lead their own responses. The combination of community mobilisation, the establishment of community groups, training, networking, and disbursements of microgrants enables communities to implement initiatives addressing risks and challenges in their own way.
This allows different social groups of the community to work together in mutual care for the wider community. As SCLR has a strong focus on the participation of members from all societal groups within the community, marginalised social groups such as women and youth, are given the opportunity to engage in community-level decision making, while strengthening their skill sets.
The Change
Importantly for operating in the context of KRI, the community-initiatives are led and implemented jointly by refugees, IDPs and host communities. This has proven to not only bring people together, but also to break down social barriers by establishing new structures and practices of communication and collective action among people who would not usually interact.
By creating an environment where people are enabled to work together despite differences in mutual care for the wider community, these communities become agents of change in lead of their own journey towards a better and dignified life.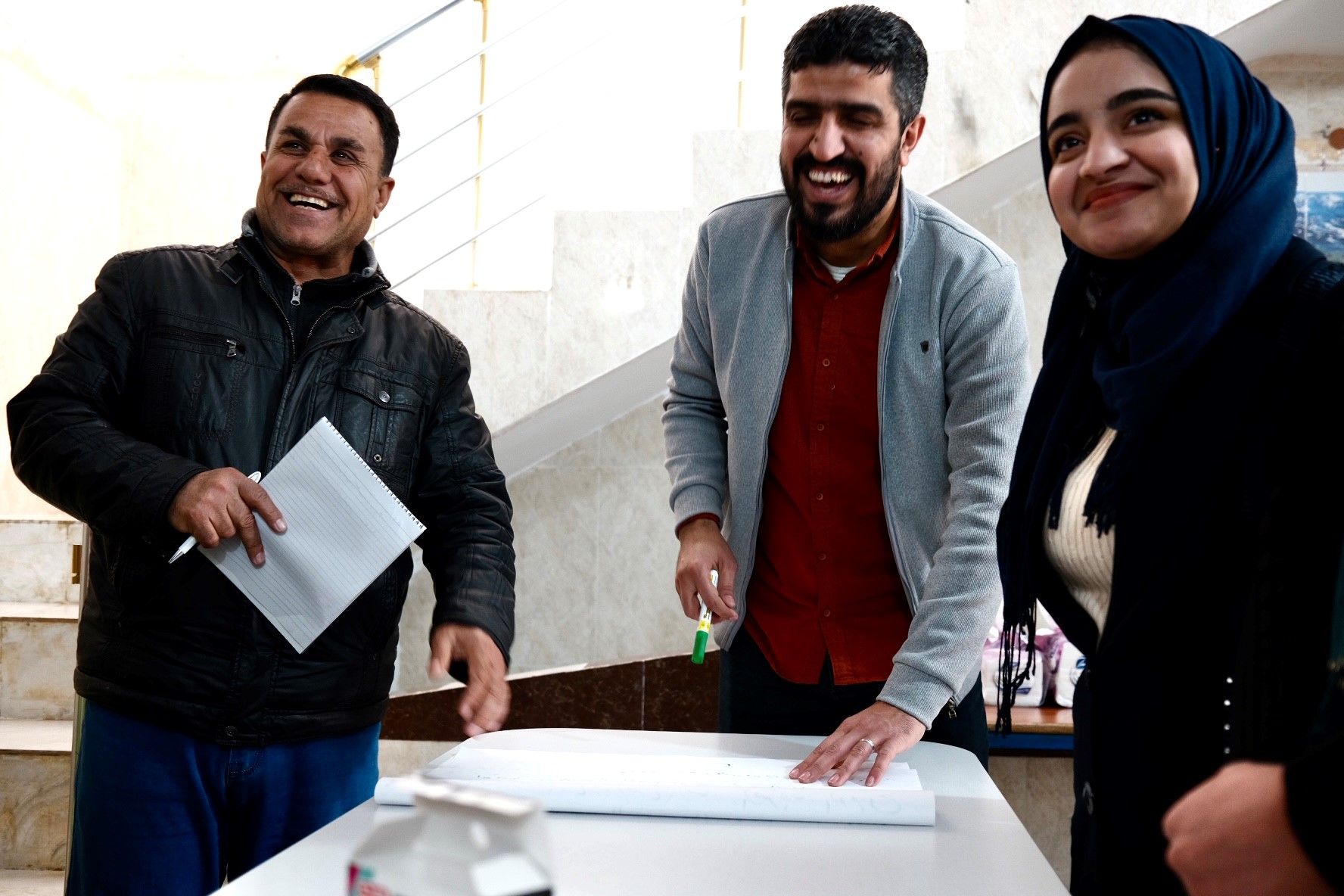 Partner: Judy Organisation for Relief and Development (JORD)
JORD was established in 2021 by six Syrian refugees, who wanted to help members of their own community in Erbil, Duhok and surrounding areas. JORD's mandate is relief, development, and community support. JORD has a proven record of delivering psycho-social support (PSS), livelihood training and education to vulnerable groups. JORD's community-centric approach to programming has enabled them to establish trust and strong relationships with the local communities.  
Through the implementation of SCLR in KRI, six community-led initiatives have been implemented by five different community groups operating in low-income areas of Erbil. These initiatives have addressed a wide variety of challenges faced by the communities, among others water scarcity, access to health services, children's access to quality education and psychosocial well-being. These issues were addressed by initiatives such as the installation of a water pump, renovation of health facilities, construction of extra school classes and rehabilitation of a youth centre, city park and green spaces.
Besides the actual initiatives implemented, the engaged communities report increased social cohesion, trust, and sense of ownership of the conducted interventions. Hence, besides increasing the well-being and resilience of crisis-affected communities, this project contributes to longer-term processes of change by enabling community-ownership and a sense of togetherness with the potential to breaking down social barriers and suggesting new ways of living in coexistence.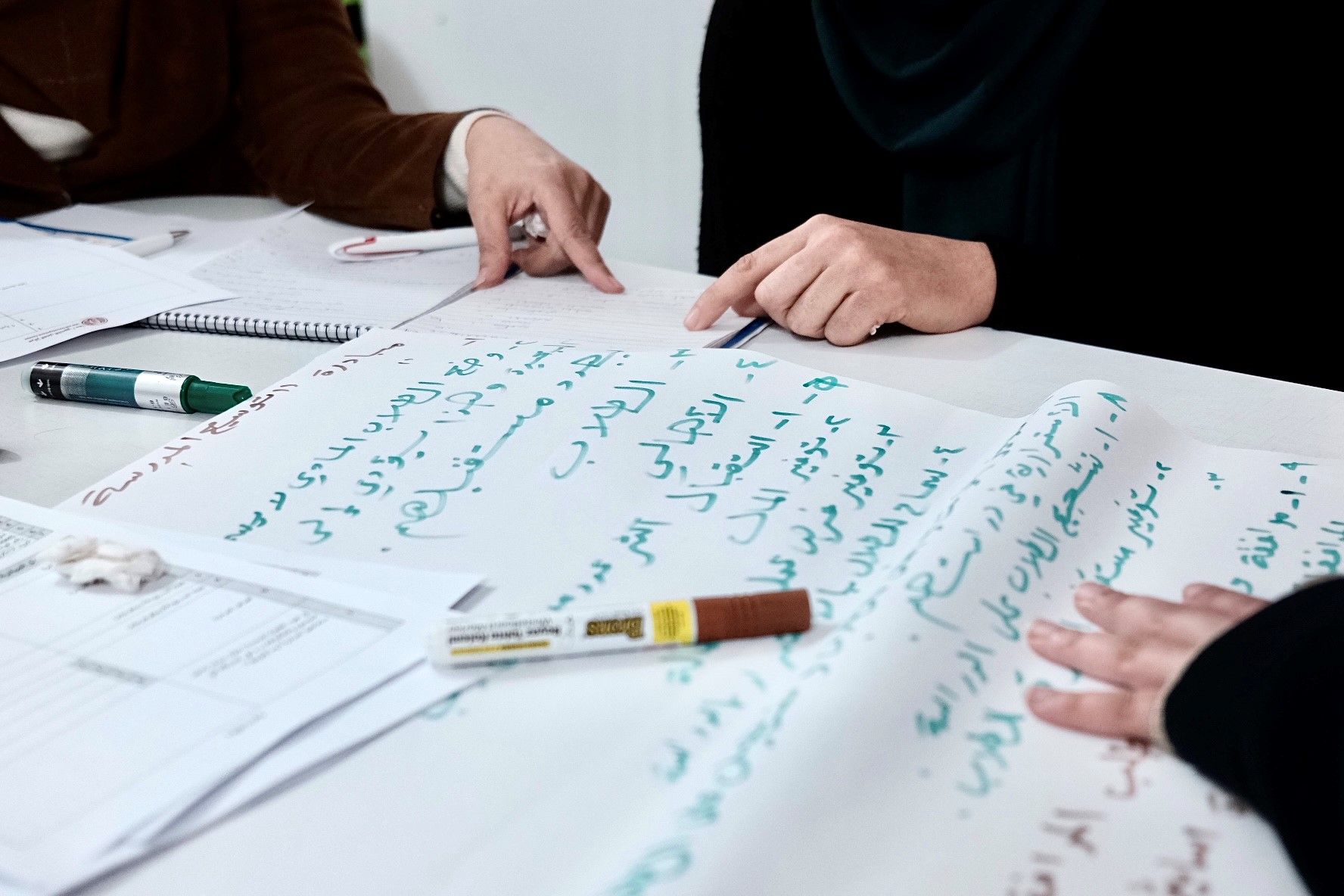 Our Work
DCA has been present in Iraq since 2017 where it is registered in both Federal Iraq (FI) and The Kurdish Region of Iraq (KRI). DCA has offices in Erbil, Baghdad and Shirqat. DCA Iraq's strategy focuses on supporting vulnerable communities and populations through humanitarian mine action, psychosocial support, capacity strengthening of local partners, and community-led crisis response. Combined, DCA Iraq supports communities in Iraq to overcome their challenges following years of war and protracted crisis.
About this project
Project title: Survivor and Community-Led Crisis Response in KRI, Iraq
Period: 1 January 2021 to 31 December 2022
Partner: Judy Organisation for Relief and Development (JORD)
Amount: 600,000 SEK
SDGs: SDG 1, SDG 3, SDG 4, SDG 5, SDG 6, SDG 10
Donors: ACT Church of Sweden (SIDA as back donor)