As part of larger effort to boost food security and strengthen climate resilience in Uganda, DCA has been working with partners to give local farmers access to solar powered irrigation. Now the farmers can grow crops even when the rains fail – as long as the sun shines.
"Although 2022 has not been a good year for us farmers due to drought caused by climate change, we have been able to grow crops during the dry season since receiving a solar power irrigation system," says Serian Bulenyi, a 33-year-old farmer from Terego district in the West Nile Subregion in Northern Uganda.
Here small-scale farmers are faced with challenges bearing all the hallmarks of climate change – increased occurrence of drought, seasonal variations, and temperature increases that have caused significant losses to the smallholder farmers. Because most people in this region rely on agriculture for their livelihoods.
That's why the Solar Powered Irrigation System (SPIS) has been a godsend according to Serian Bulenyi.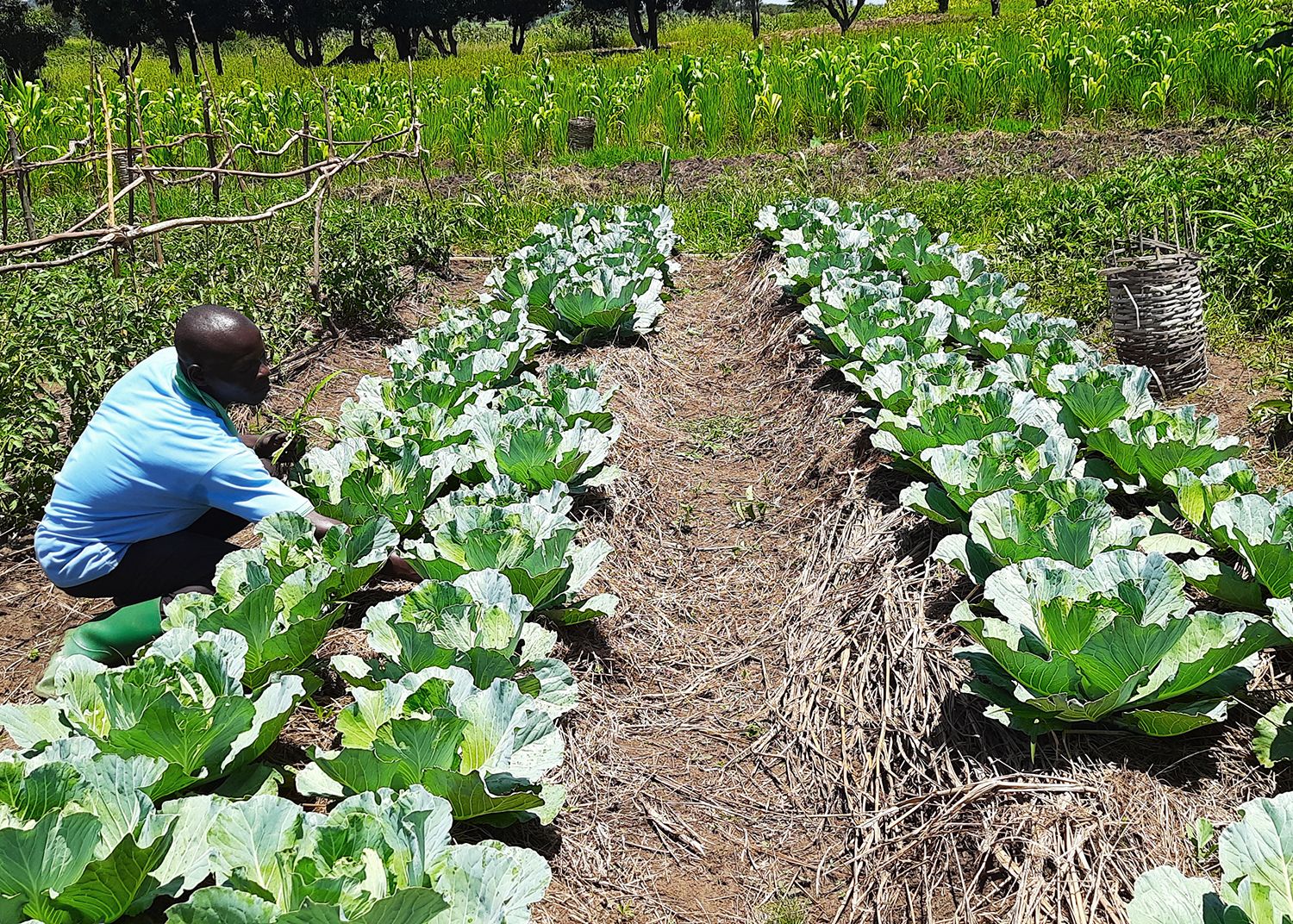 A very successful experiment
Serian received irrigation skills training as well as access to irrigation equipment. The solar powered irrigation system pumps water at no cost and can help smallholder farmers, farmer groups, and cooperatives increase productivity and income generation by utilizing clean, sustainable, and readily available energy – the rays of the sun.
"We were able to grow vines, vegetables, and bananas. Some were exported to South Sudan and others were sold in the local market. It was our first time using solar power irrigation, and it was a very successful experiment. This is an excellent intervention in our community, that is increasing agricultural production," he explains. 
Simple, mobile, and reliable
When asked why the farmers prefer using a solar powered irrigation system, Serian said that "the system can be carried from garden to garden and it is very reliable because the power is obtained from natural sunlight, so we do not need to spend money on fuel. It is also very simple to use and does not require a lot of skill once you learn how to operate it."
Since the system was installed, the farmers have had enough water to cover all their needs on their farms including watering trees.
More pumps needed
Additionally, the farmers have not experienced any challenges while operating the solar power system; the only issue is that there aren't enough solar pumps. Everyone in the community relies on the availability of only one solar pump.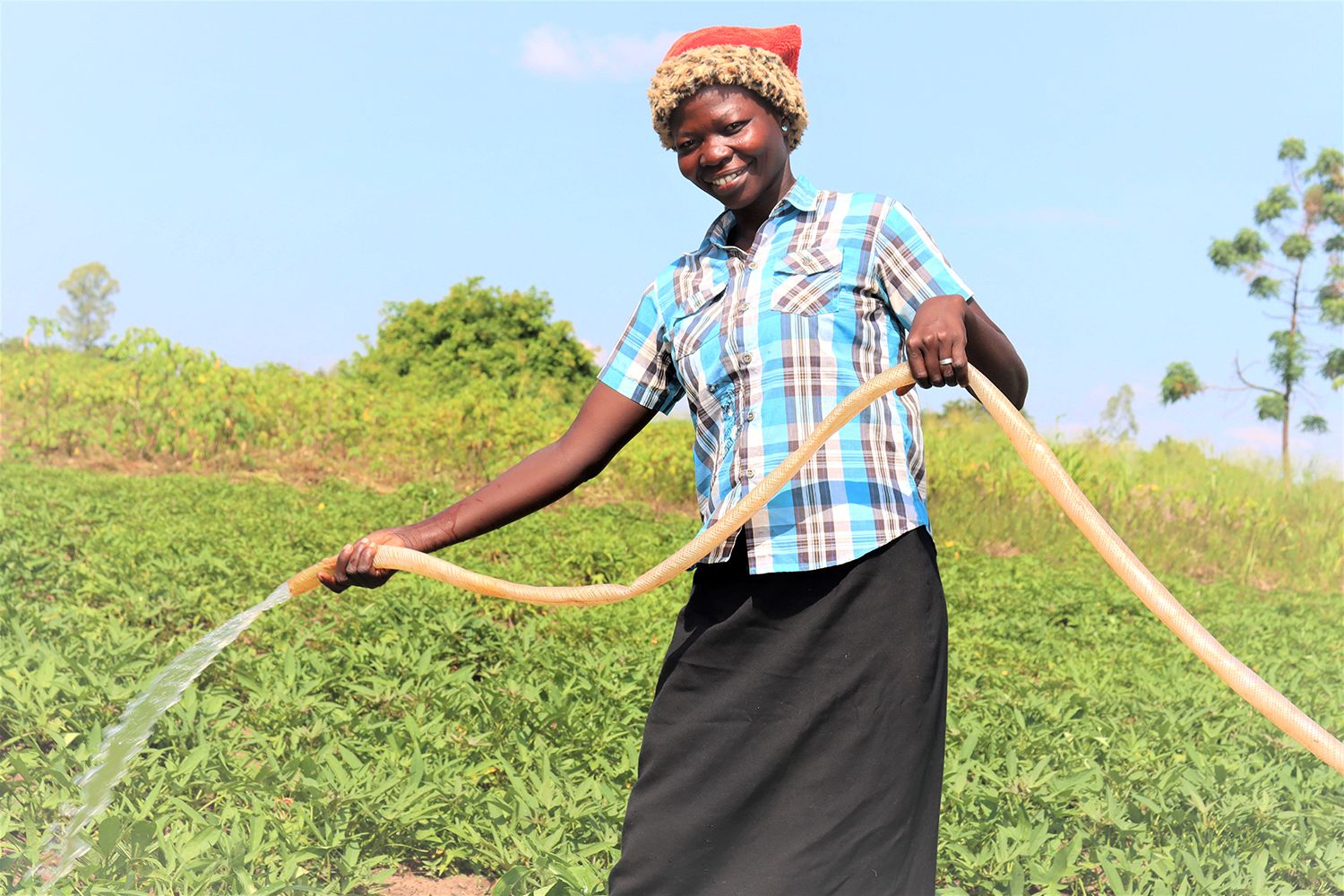 "We no longer have to worry about the rain because we are able to cultivate all year round, and we are very confidently growing financially"

Amatiru Bella – farmer
Amatiru Bella is one of the female farmers benefitting from the system. She is highly appreciative of the life-changing initiative to their community.
"The Solar Power Irrigation System is boosting our production as well as supplementing our families' diet since we grow vegetables," she says.
---
A sustainable model for support
DCA collaborated with the Global Green Growth Institute (GGGI) to provide capacity-building training for farmer groups in the West Nile Region to highlight the benefits of using solar-powered irrigation systems for climate-smart agriculture. The benefits are not only environment restoration but also increased agricultural production, as well as developing a sustainable model for assisting trained farmers in accessing Solar Power Irrigation kits (SPIS).
The project is a component of a bigger "Fresh Fruits Nexus" funded by DANIDA in which DCA is collaborating with the Global Green Growth Institute (GGGI) to encourage smallholder farmers to use irrigation systems effectively.
Read more about Fresh Fruit Nexus here