Danida provided DCA and partners with 18 million DKK in 2021 for five projects covering Humanitarian Mine Action, Humanitarian Assistance and Development Support to vulnerable communities across several locations in South Sudan.
The funding is divided into three categories:
Mine Action: Saving lives for safer communities 
Humanitarian Assistance: Improving Food Security and Livelihoods Support of Conflict, Pandemic and Disaster-affected households in South Sudan 
Development Support: 

Supporting community structures to promote safer communities, peace building, food security and livelihoods, reduction of Gender Based Violence (GBV) and equal opportunities and rights for all in Budi County of Eastern Equatoria State
Integrating Gender Based Violence and general protection in education programming in Yida, Ruweng Administrative Area
Community empowerment and resilience building for conflict-affected population in Nasir, Upper Nile State 
From January to December 2021, Danida supported DCA to implement projects covering humanitarian mine action, humanitarian assistance and development support across five states/administrative areas of South Sudan in collaboration with six local partners.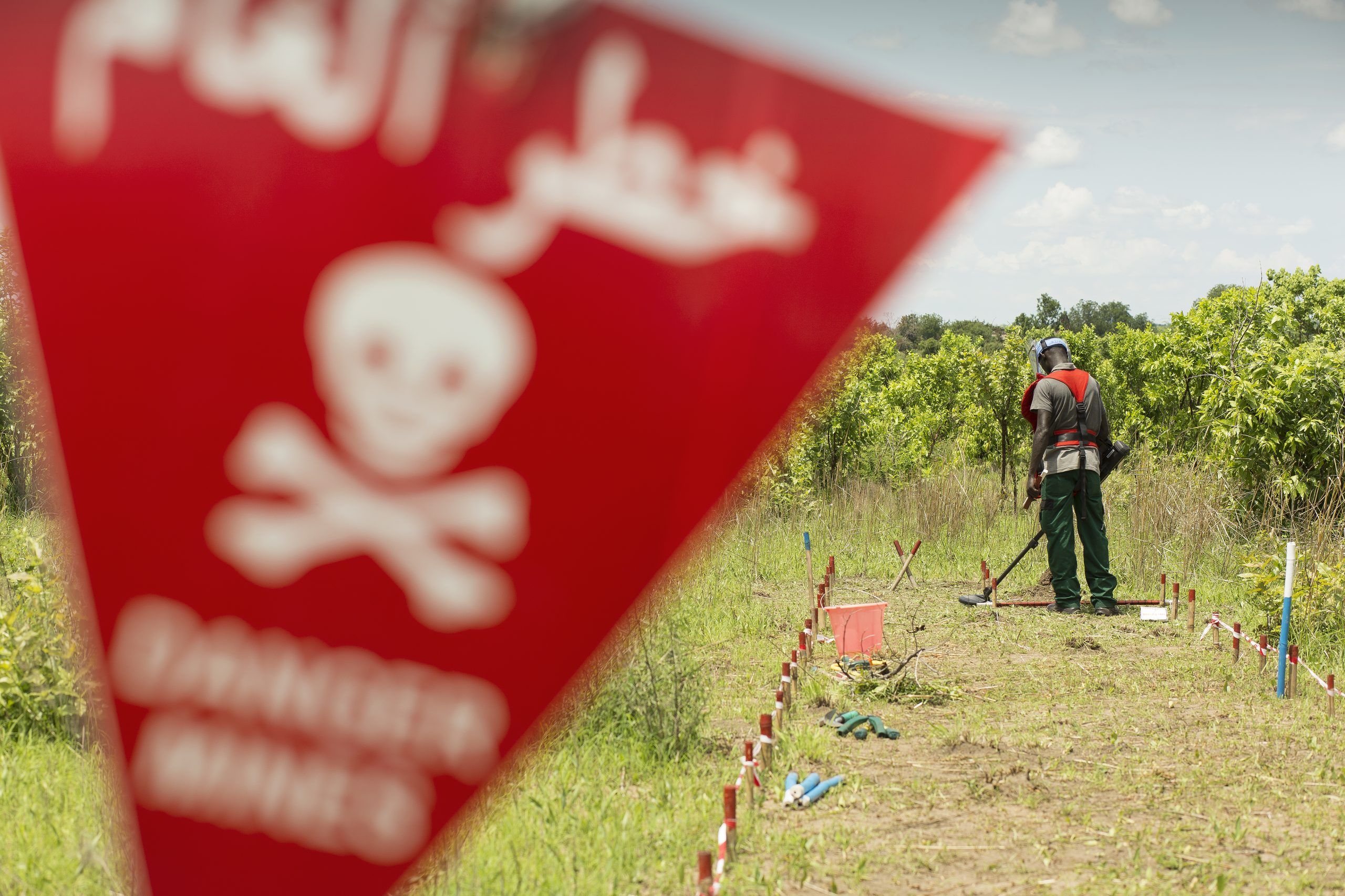 The demining intervention aimed at reducing the threat of landmines and other Explosive Remnants of War (ERW) on South Sudanese communities in Eastern Equatoria state, affected by decades of conflict and armed violence. Releasing land by clearing it from ERW and disposing of explosive hazards, lives are saved while contributing to improved access to land for local communities, which in turn lead to an increase in income generation and improving and improved community services.
Moreover, Explosive Ordnance Risk Education (EORE) awareness activities and trainings benefited at-risk groups, spreading safe practice knowledge and behaviour to reduce the threat of contamination on local communities. 
About the project
Period: 1st January 2021 – 31st December 2021 
Budget: 18 million DKK 
Donor: Danida