DanChurchAid (DCA) has been present in Ukraine since March 2022 shortly after the Russian full-scale invasion, both with emergency relief and longer-term humanitarian efforts.
In close cooperation with Ukrainian partner organisations, DCA has supported humanitarian initiatives across the country to help support some of the millions in need of humanitarian assistance.
Mine action, cash support, shelter, and legal assistance
Major information campaigns about mines and unexploded ordnance have been seen by millions of Ukrainians, helping children and young people in particular to navigate safely in areas where hostilities have taken or still takes place.
Flexible financial support to local aid groups have reached thousands of war-affected communities with food, winter support, repairs to water, heat, and energy supplies and psychological first aid.
Shelters and community centres accommodating people displaced by the war has been supported to make sure people would be protected against the coldest winter months.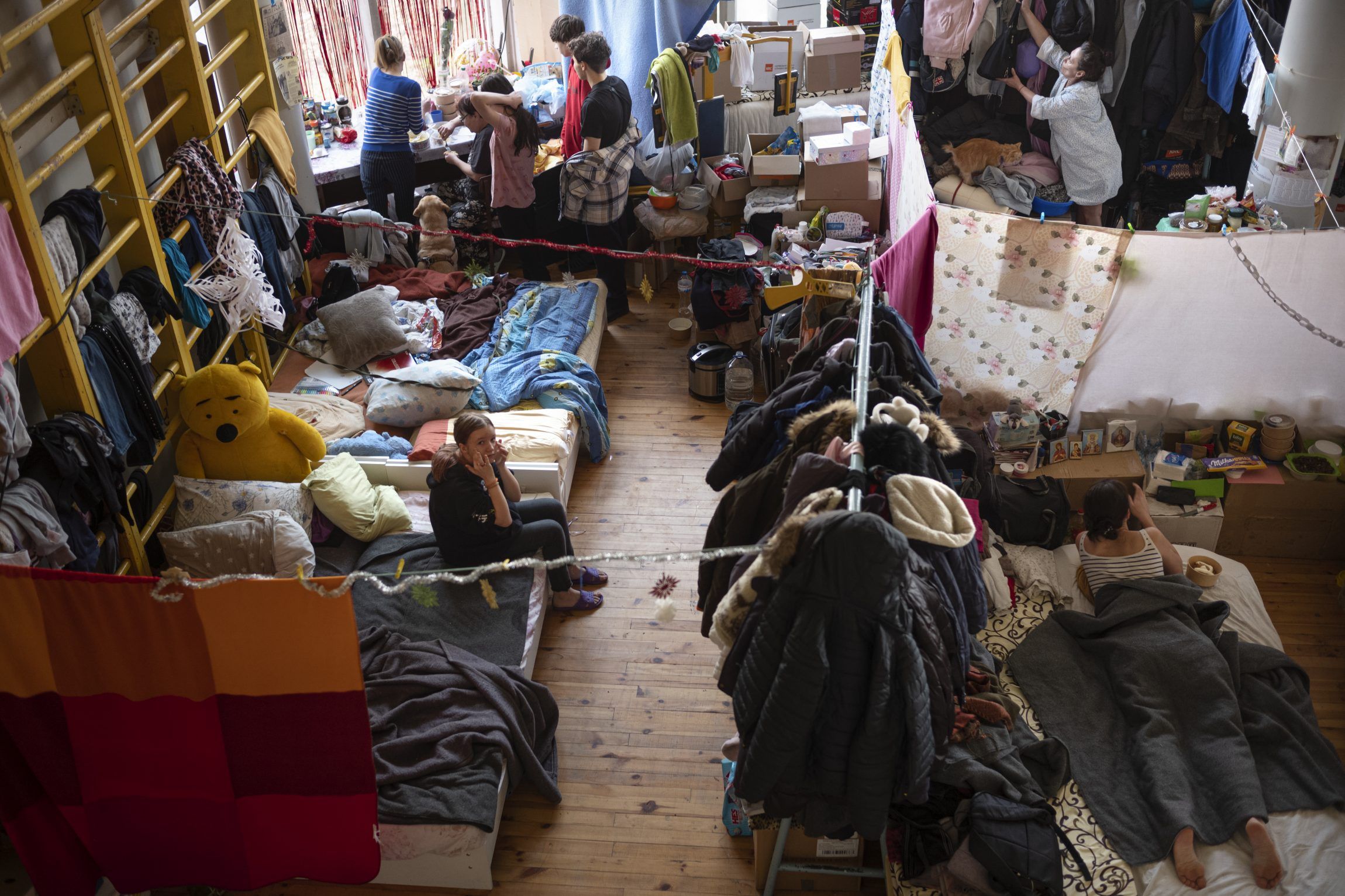 People who have lost their homes, family members, jobs and income are given legal support to access legal aid and vital social services. Vulnerable population groups have received monthly cash support, and private individuals have received financial support to heat their homes over the winter so that they can house internally displaced persons.
In total, DCA and partners have supported 121,131 war-affected Ukrainians and the number continues to rise.
In 2023, DCA will have an increased focus on direct support to and capacity strengthening of local emergency aid initiatives for the most vulnerable local communities and internally displaced persons among Ukraine's war-affected population.
Supporting local efforts
The support enables local communities to structure and implement tailor-made relief initiatives for their village or local community. By collaborating directly with local initiatives, we ensure that local needs are met quickly, and the financial support gives the initiatives maximum flexibility to cover changing humanitarian needs on the ground.
This effort compliments larger humanitarian efforts implemented by DCA and other humanitarian actors and strengthens Ukrainian local social structures which continue to play a large and important role in the humanitarian efforts in Ukraine.
In addition to this, DCA will continue the work with legal assistance for internally displaced populations in 2023; contribute to the reconstruction work of Ukraine; disseminate information about mines and unexploded ordnance to various population groups, and further develop and implement our demining programme, to help facilitate a safe return for refugees and internally displaced persons back to their homes in Ukraine.
---