Imagine that you have had to leave your home in a hurry. You have placed your children in the backseat of the car, filled up the trunk with the most essential necessities and then you have driven off to try to reach safety.
This is the reality for thousands of families in Ukraine right now. Women, children, and the elderly have fled to Western Ukraine or across national boundaries, while most men have stayed behind to defend their country.
"My husband is at the frontline of the war. The women in my family decided to flee to protect our children from danger. I do not remember must from of our escape. My children kept asking where we were going. But I did not have an answer." — Yelena, Ukrainian mother of three
But it is not all families who can leave their home or Ukraine. Especially the severely disabled, the elderly and mentally vulnerable are forced to stay in the country. It is important that the help also reaches them. Together with local partners DanChurchAid is working both in the border areas and inside Ukraine.
Together we are right now making sure that help does not just reach the resourceful Ukrainians who are able to flee to safety.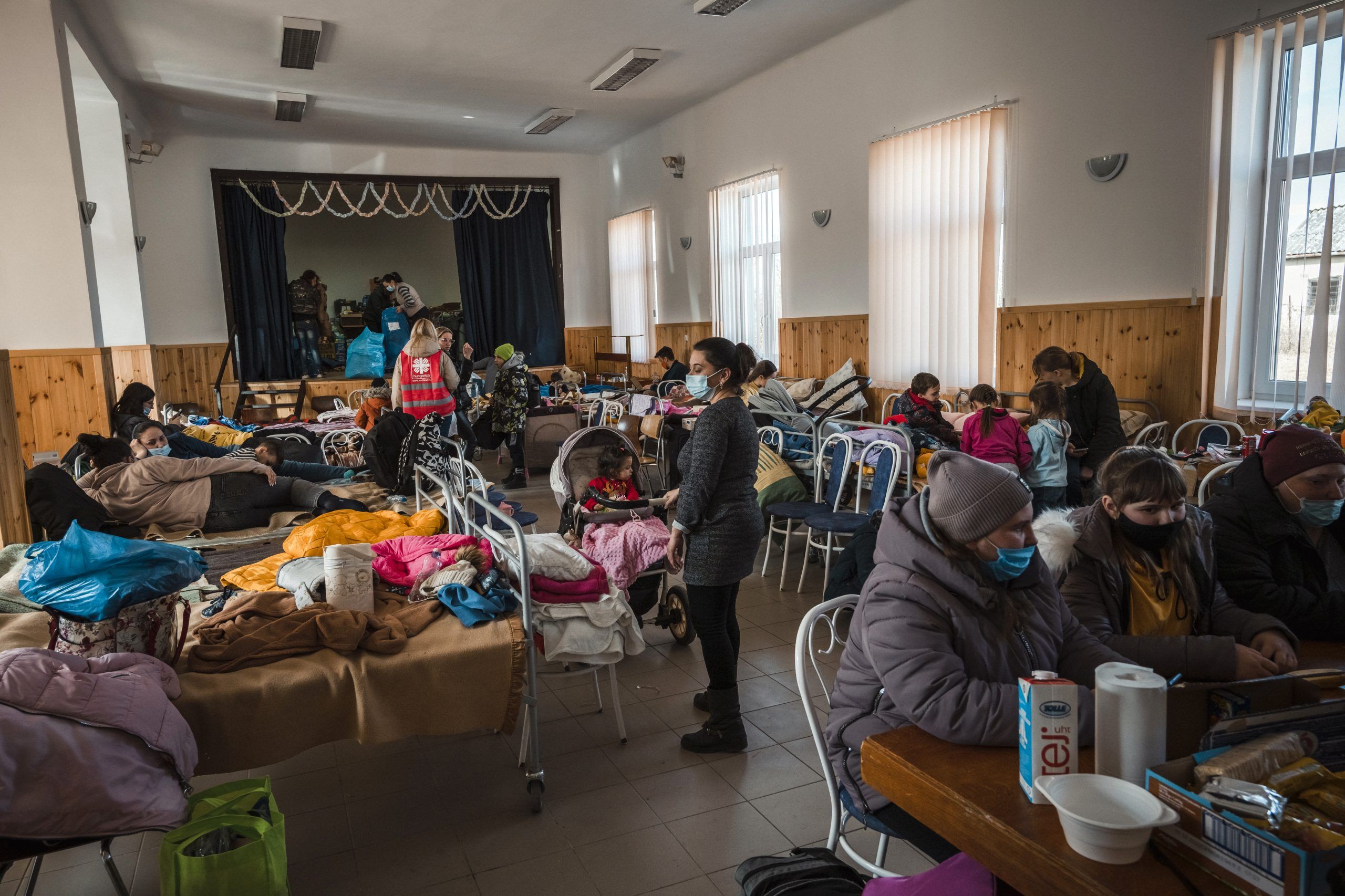 Examples of help distributed by DanChurchAid
Food packages
210 Danish Kroner allows us to distribute a package with different food products such as pasta, rice, sugar, flour, milk and more.
Food, water and shelter
People, who have fled in all haste, rarely bring a lot. It is difficult to bring many belongings with you if you have had to flee by foot, which is the case for a lot of Ukrainian families. Many have been on the run for days in the cold weather. In many areas it is snowing and at night the temperature drops to -5 degrees. It is therefore vital, that the families get quick access to help.
DanChurchAid stands ready with warm food, hot drinks, blankets, sleeping bags and shelter. At the same time, we provide internet access for the families, so that they can get in touch with their relatives.
Long-term help
In a situation of war, it is important, that we are present immediately for those who are fleeing the horrors of war. But in the long-term it is important, that we also manage to create an everyday life for these people.
Right now, we are following the development of the war day by day, to ensure that we are distributing the help most needed. In the long-term this help can take on a completely different character than it does now.
When the war-affected people have gathered strength and are ready to reestablish themselves, we will support them economically. This is the model we work by across the world.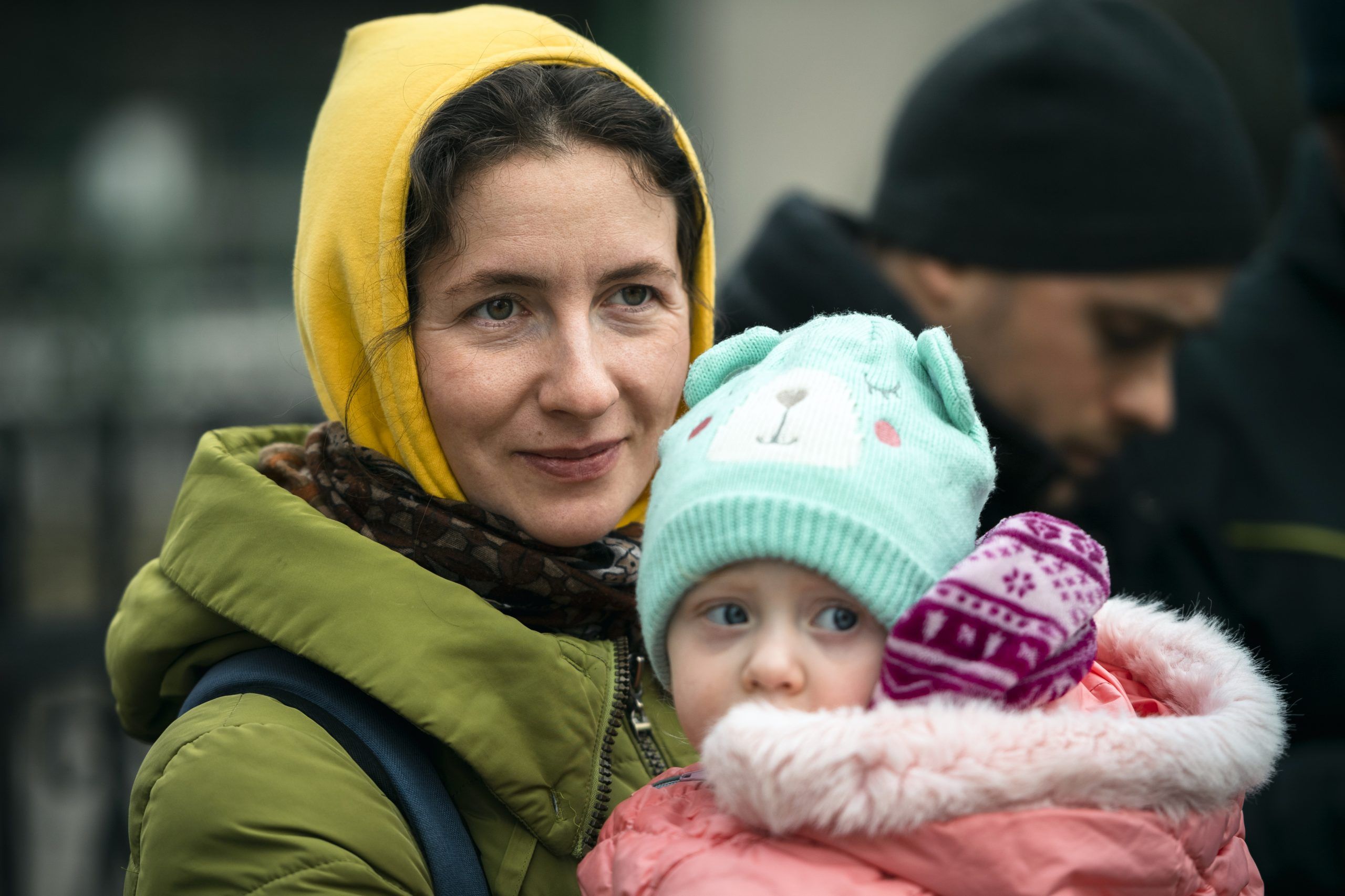 How to help Ukrainian families
A lot of Danes want to make a difference for the many families, who are fleeing Ukraine. As a starting point DanChurchAid does not send aid convoys with goods collected or bought in Denmark to Ukraine.

As far as it is possible, we prefer ready money for the Ukrainian population. If we bring food, sleeping bags or clothes into Ukraine, we can end up undermining the Ukrainian economy. The goods should be bought locally to support the natural market forces in a country, where the economy is also severely affected.
You can support families fleeing Ukraine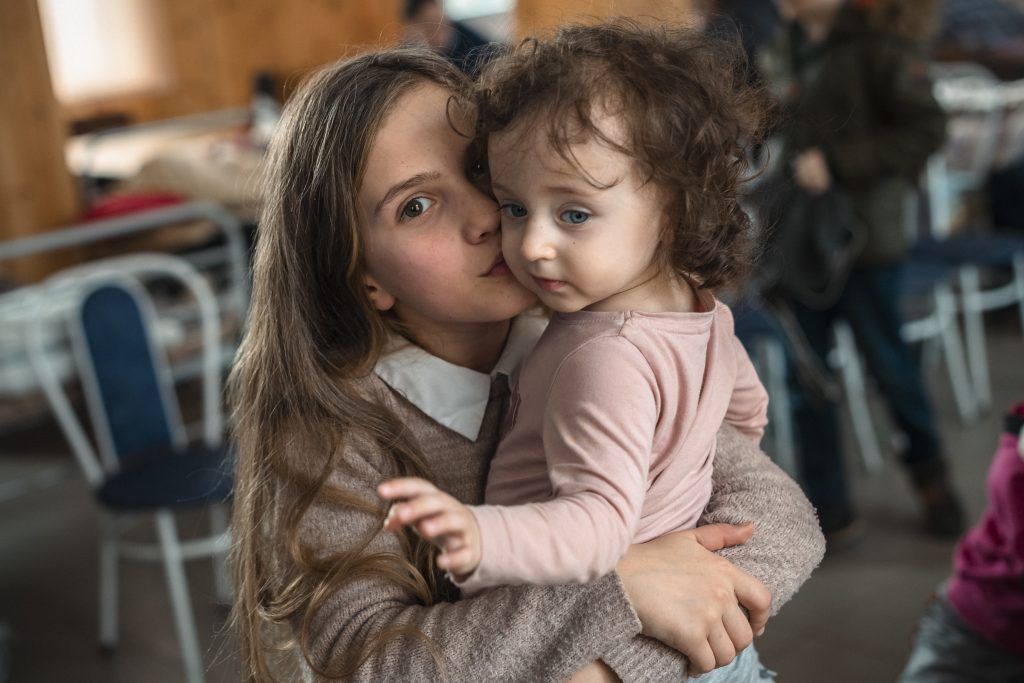 It is difficult to grasp that there is war on European soil again. In 1922 DanChurchAid emerged in the debris after World War I, and here 100 years later we must again turn to Europe to help people in need.