"It's truly satisfying to help make your community be safer and to show women that they can play an important role in humanitarian mine action for their country," says Amina.
She is the team leader of an all-woman team that teaches Libyans about the risk of mines and unexploded devices in their local communities. The technical term for the team's function is Explosive Ordnance Risk Education or EORE.
Awareness and behaviour key to safety
The EORE team in Libya works with both children and adults, creating awareness and teaching them about safe behaviour where there are explosive remnants of war.
The work, which is funded by the European Union, is carried out in the city of Sirte which saw much fighting and sustained extensive battle damage in the battle for Sirte in 2011 during the First Libyan Civil War.
Building on existing skills
The EORE team is one of DCA's several all-woman teams and many of them are former teachers, lecturers, or caregivers.
This means that they already have a wide range of skills which suit them very well to this challenging work.  
Most of the women who work with humanitarian mine action (HMA) at DCA Libya are in the office and only very few work in the field.
Women in the front
But DCA Libya's female teams are highly motivated and driven by a desire to demonstrate by their actions and work that women are leading from the front in humanitarian mine action in Libya.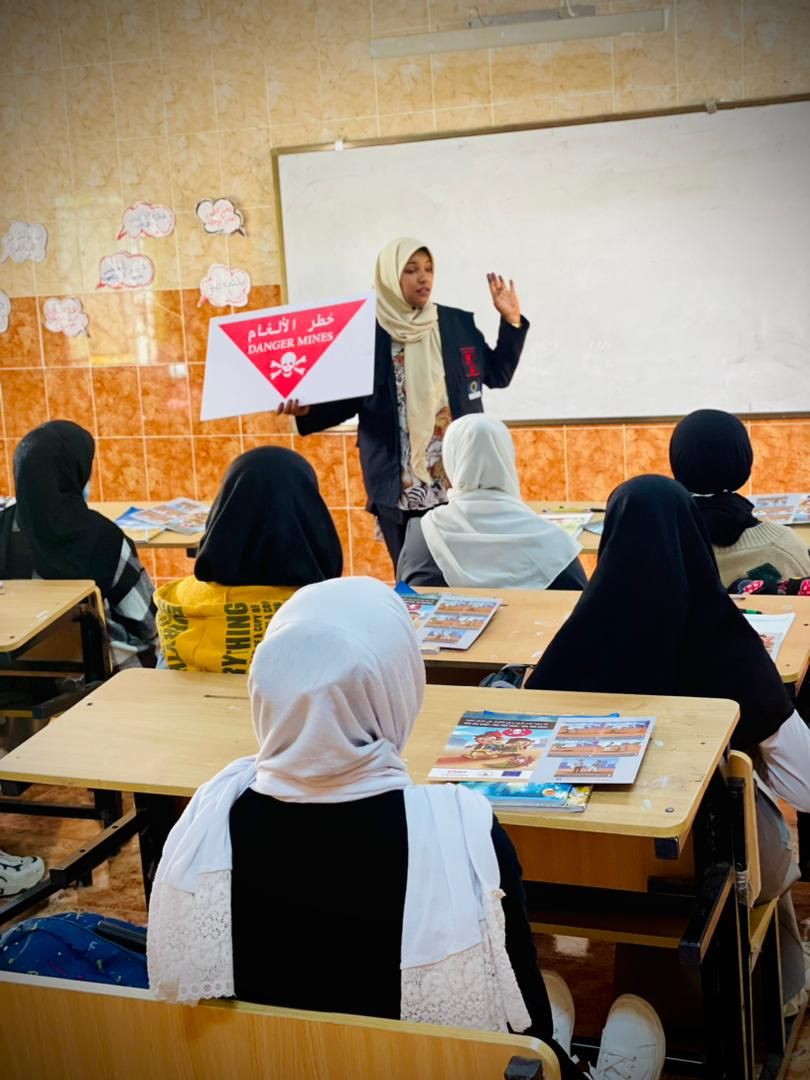 As Amina says, "DCA gave me the opportunity to use my skills and experience, as both a mother and teacher, and after training, to work as the EORE and Community Liaison Team Leader and to contribute to changing the behaviour of children in our community, where unexploded ordnance is a real and present danger".
She adds that she can see how the female team members have progressed over several projects.
"We didn't just receive a job only from DCA, but a continuous development of our capacities. We've learned how to design and transmit safety messages, how to organise safe behaviour teaching games, and how to use digital tools to monitor and report the results of our work."
Over the course of the project DCA Libya will reach more than 15,000 children, women, and men with messages of safety and knowledge on how to stay safe in areas with explosive remnants of war.
---