In South Sudan 20 deminers are working to remove landmines, bombs, and grenades – collectively known as remnants of war. They spent weeks on end away from their families working to ensure that nobody is killed or maimed by the deadly reminders of decades of conflict.
They start digging into the ground carefully. Sweat is dripping from their brows as the temperature in Pajok climbs to 38 degrees Celsius. Their gazes are fixed at the ground in front of them – the ground that they are about to dig through with archaeological precision.
20 people are clearing the area – and it is completely silent as they work. They inch their way forward in their heavy protective gear – they are examining the ground with metal detectors. The light wind making the leaves rustle and the occasional beep from the detector are the only sounds that break the silence.
The beep indicates that something is in the ground. Missing the beep can lead to injury and, worst case, death.
Every day deminers from DCA clear some 2,500 square meters in South Sudan. They comb through every inch of the areas suspected of being contaminated by explosive remnants of war – landmines as well as unexploded bombs, grenades, and other ammunition. If a deminer finds an explosive object in the ground, the area is cordoned off, and the dangerous object is detonated before the end of the day.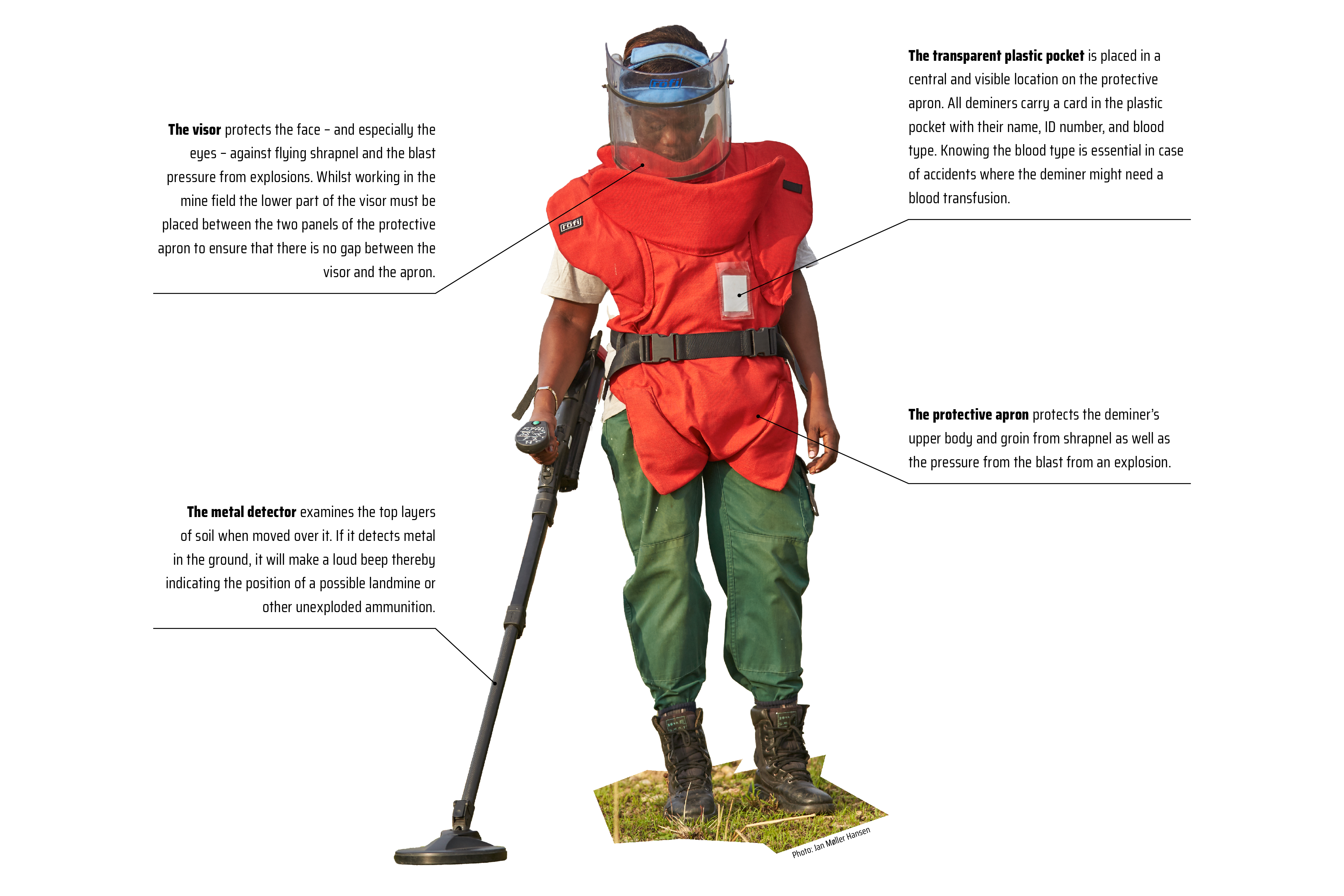 "Nothing beats the feeling of detonating a mine or other unexploded ammunition, that I have found. It's a great feeling to know that the area we have just cleared is now safe. It makes me proud to hear the explosion because it is a symbol of achieving the goal of making villages safer," says Peter Chol Maduk (44). He has worked as a deminer in South Sudan since 2009. Between 2009 and 2023 his estimate is that he has helped find and detonate more than 500 mines, bombs, and grenades.
"When I walk in the mine field, I am fighting an enemy. One mistake can be fatal, so I need to carefully consider every step I take. Anything in the ground can be a mine, so we examine everything we find and scan the entire surface with our metal detectors. It feels as if the soil is our friend and we communicate through the metal detector," says Peter Chol Maduk.
The hardest part
Peter Chol Maduk has seen war first-hand. In 2013 he fled with his family to Uganda, where his family still is. Peter, however, didn't take long to return so he could help the mine clearing effort – and make some money.
"One of the hardest parts of my work is being away from the family. I really miss them. If there are problems at home, I am not there to help. But I do think it's important to leave your worries at home so you can concentrate on the work," he says.
Peter is the sole bread winner in his family. It is his salary that enables the family to buy food, pay school fees, visit the doctor and take care of all other basic needs of his family.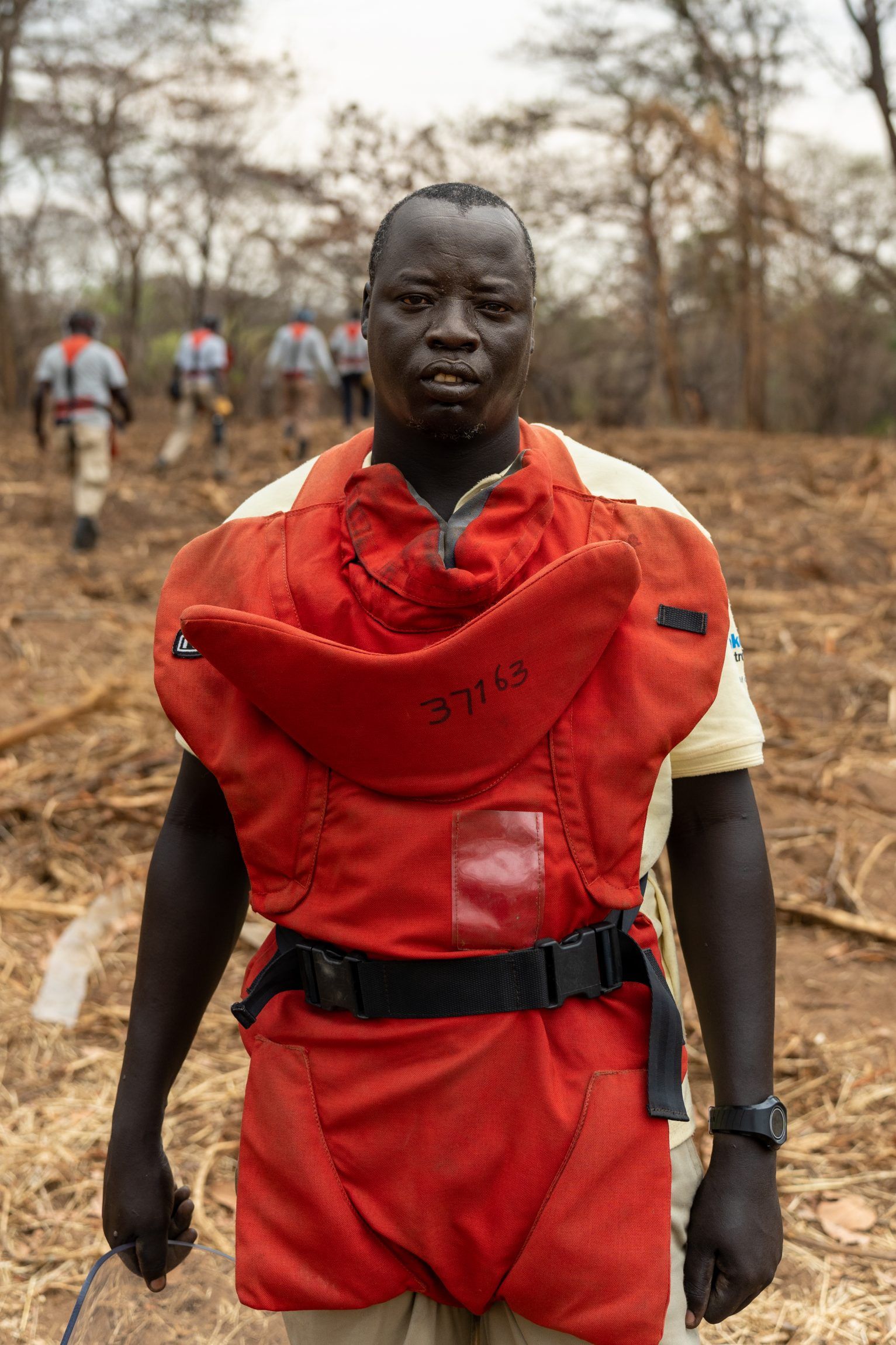 "My biggest wish for the future is that my children can go to school and have a good future. They are the future leaders of South Sudan. I want to provide them with the best possible upbringing, but it is difficult when I am not always around," says Peter.
Another deminer, Margaret Jospeh Awate (37), tells a similar story. She has worked as a deminer since 2007 – and is also away from her family for extended periods of time. Right now, it's particularly hard as she has a 7-month-old baby. The baby is with the rest of her family at a refugee camp in Uganda – she hasn't seen the baby for two months.
"It is very hard to leave your child to go far away for work. Of course, that bothers me. But my family is very supportive and keeps telling me that I shall keep doing what I am doing. My income is the only source of funds for them," says Margaret.
The road is more dangerous than the minefield
The danger of working in minefields and former battlefields is something that most deminers have gotten used to over the years. They trust the training, the skill, and experience that have shaped them. The risks they do worry about has more to do with the context they work in – a country plagued by conflict, civil war, and high crime levels.
"I am not afraid or worried when I find a mine. That is my job after all. But every time we get on the roads, I pray to God," says Peter Chol Maduk.
And there is a reason why Peter always says a prayer before heading out on the treacherous South Sudanese roads. It all began two years ago.
"In 2021, I worked as a deminer for another organization. I was going to Yei on a job with my colleagues. We were ambushed on the road. We were held hostages for two days and we were tortured. It was horrible. Just talking about it brings back scary and bad thoughts," he explains.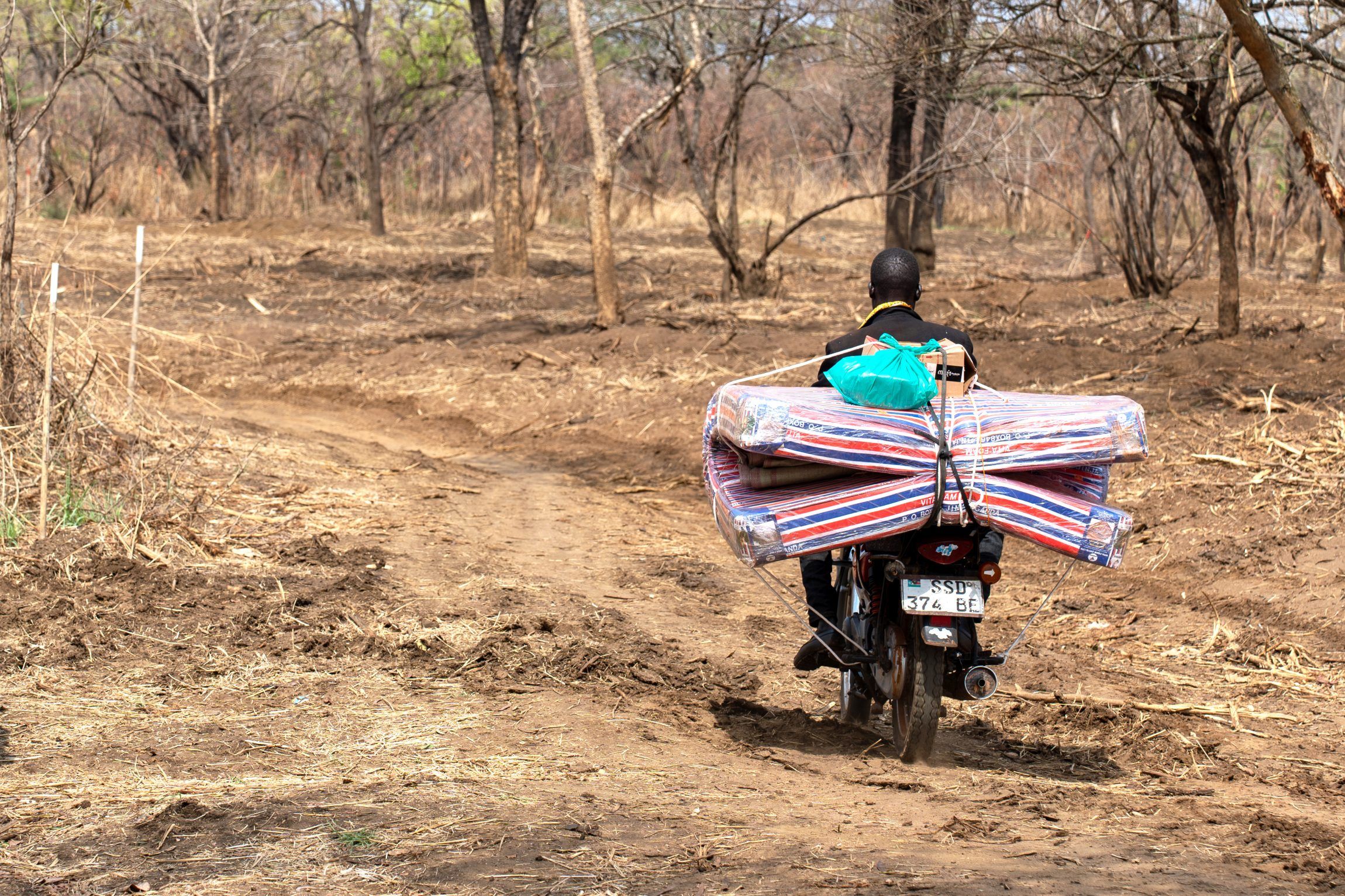 South Sudan is a dangerous place for the people who live there – and also ranks as one of the most dangerous areas for aid workers to work in.
Just ask Moses Khemis Mawa (39) – he knows from bitter experience.
"It isn't dangerous for me to work as a deminer. I have many years of experience, and I am good at my job. The most dangerous part of my job is travelling around South Sudan by car. There are many robbers who are targeting cars – and sometimes cars are attacked and shot at for no apparent reason. I have also been robbed on the road," says Moses who has worked as a deminer for almost 20 years.
The fewer mines, the more peace
Even if robberies, shootings, crime, and snake bites are some of the biggest dangers for the population in South Sudan – most people are also at risk of stepping on a mine. According to the UN Mission in South Sudan (UMMISS), almost 3 out of 4 South Sudanese citizens live close to known mine fields or former battle grounds where unexploded landmines, grenades and bombs continue to contaminate the soil. In the first three months of 2023, 16 children were killed in explosions – 12 of them because they were playing with unexploded ammunition they had found.
"I have seen what mines can do to people. That's why my work is important. We save lives and make sure that people can move around without fear," says Moses.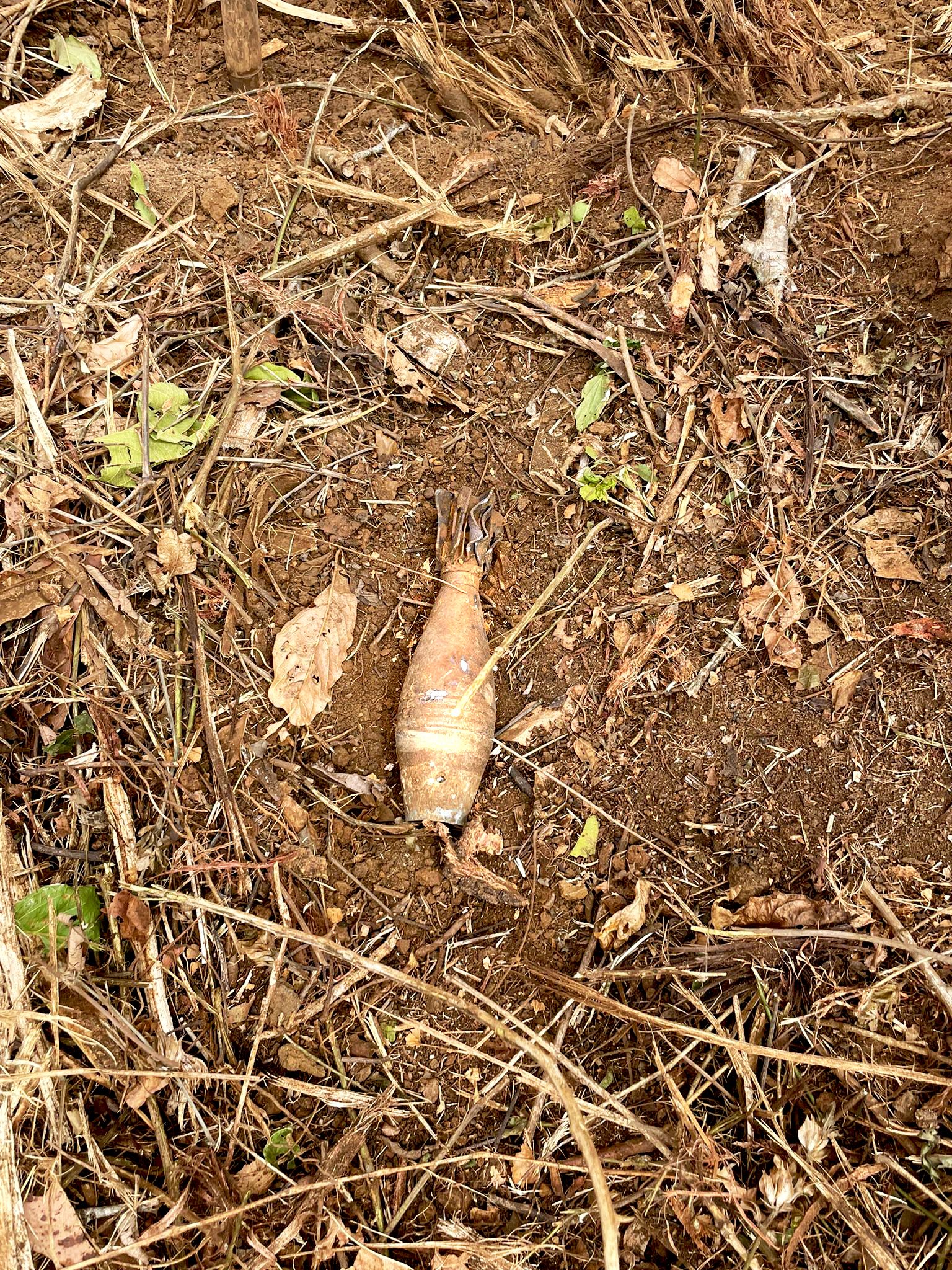 DCA's demining team is clearing in an area called Pajok at the beginning of 2023 – and generally clears areas that can be used for farming or in other ways can be useful for the people who live in the area. Only if the people of South Sudan can access fertile and productive land without fear, they can contribute to rebuilding their country
To deminer Margaret Joseph Awate, the equation is simple.
"The fewer mines, the more peace we will have," she says matter-of-factly.
Example: See how demining turns a hazard area to a harvest area
Where do the landmines and bombs come from?
South Sudan gained independence from Sudan in 2011 and is the world's youngest nation. But the area has been plagued by conflict and war since 1955. And gaining independence hasn't put a lid on conflicts.
Landmines, bombs, and grenades – so-called remnants of war – are mostly from the civil war 1986-2005 between SAF (Sudan Armed Forces) and SPLA (Sudan People Liberation Army).
In addition, internal conflicts in 2013 and again in 2018 between the government and opposition parties have added to the problem.
In 2022 alone the UN mission to South Sudan (UNMISS) recorded three instances of fighting flaring up in South Sudan – the latest in the Upper Nile Region where some 20,000 people were internally displaced or fled to Sudan. When people flee, they risk ending up in mine fields and when the fighting has stopped, and they can return home – they run the risk of stepping in unexploded ammunition in or around their homes and fields.
Donors
DanChurchAid's work to remove mines as well as create awareness around the dangers of landmines and explosives in South Sudan is funded by: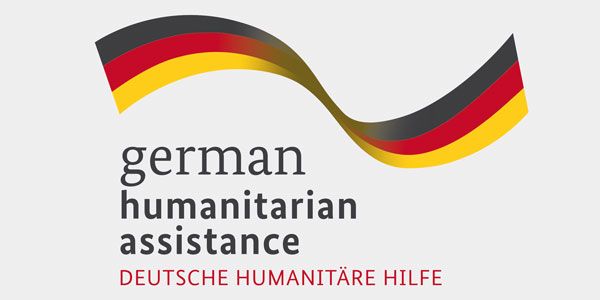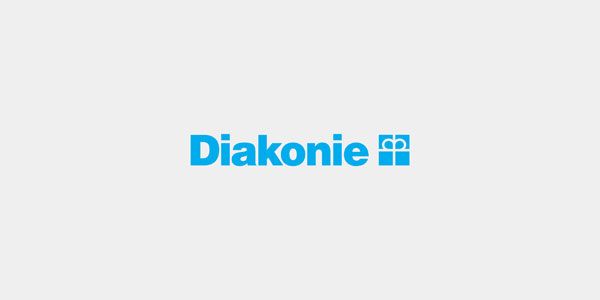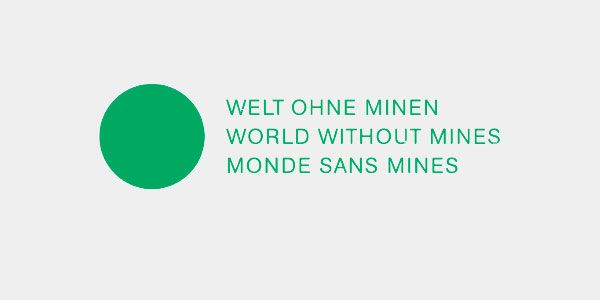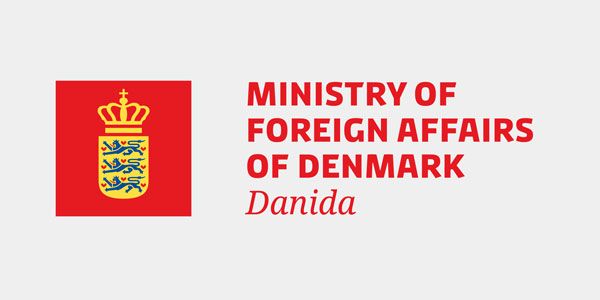 ---