As we journey through Turkana County, the arid and lifeless terrain is strewn with swirling clouds of fine dust, vast expanses of bare earth, and the grim remnants of decaying livestock. The scarcity of water is painfully evident, as the parched land offers nothing but withered, grey shrubs for the few remaining animals to feed on.
This region has suffered through five consecutive seasons without rain, resulting in one of the most devastating droughts in recent history. Turkana County has been particularly hard hit, with over half its population now experiencing acute food insecurity. As we travel further, the harrowing sight of desperate men, women, and children, their faces etched with hunger and thirst, serves as a stark reminder of the urgent need for aid and intervention.
The trip …
In October 2022, Sarah Ndonye, the Advocacy, Media, and Communication Lead of ASAL Humanitarian Network – a partner organization of DCA – joined a team of journalists in Turkana to highlight the drought situation and the locally driven efforts to provide lifesaving assistance to the most vulnerable populations in the county.
In Turkana, a semi-arid part of the country, it would be the fifth consecutive season that the rains had failed. As a result, millions of people and their livestock were facing immense difficulty in finding enough sustenance. The drought had led to the depletion of pastures, mass animal deaths, and significant losses for nomadic communities who rely on livestock for both nutrition and wealth.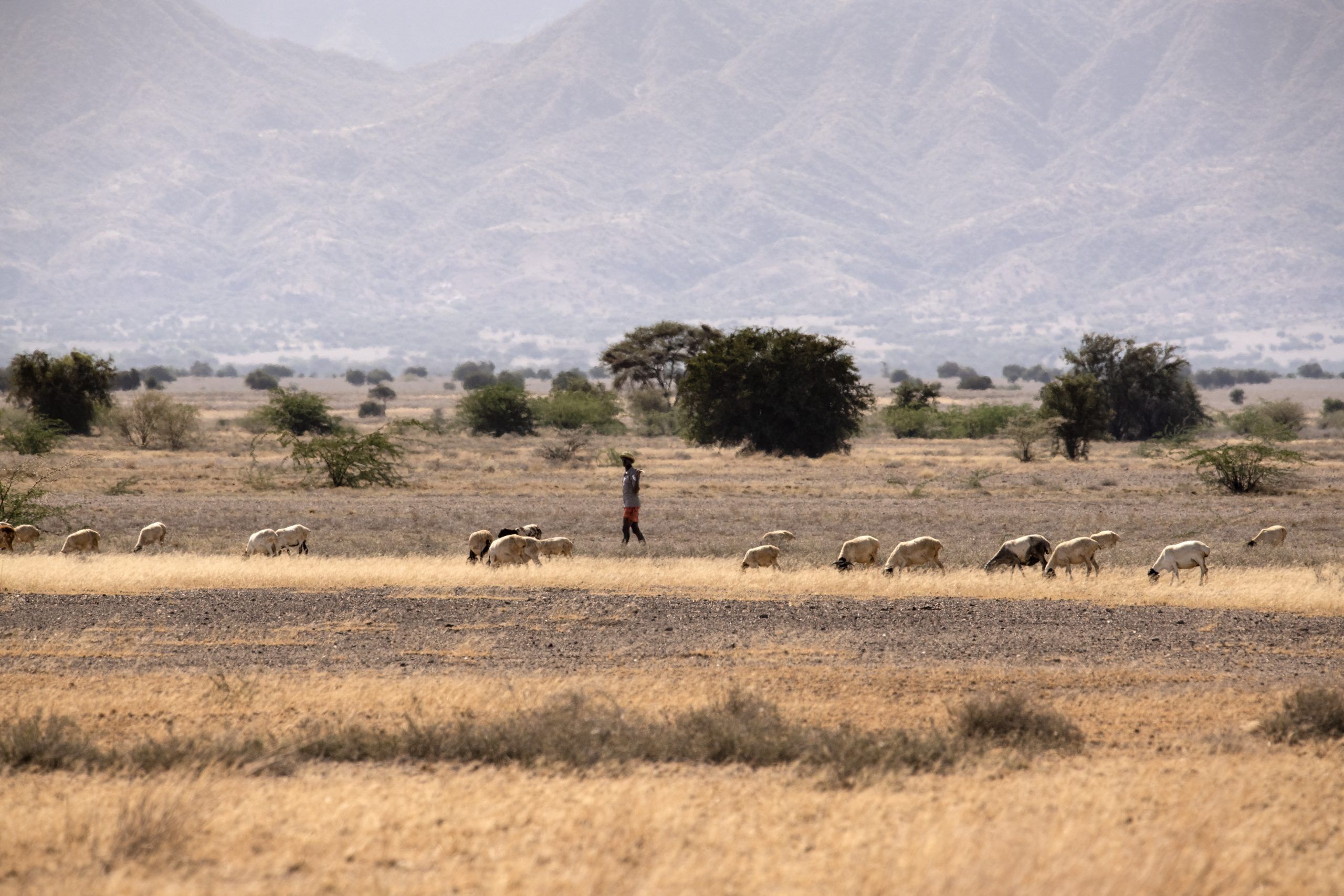 Drought unlike any other
To gain a deeper understanding of the catastrophic impact of the ongoing drought, I accompanied a team of journalists to the northwestern edge of Lake Turkana. With us was Peter Achelei, a knowledgeable guide and translator from SAPCONE, an NGO that focuses on implementing sustainable development, humanitarian interventions, and livelihood programs in Turkana County.
As a native of the region, Peter possesses an intimate knowledge of the local history, culture, and unique challenges that the community faces. He, like so many others in the area, attests to the unprecedented severity of the current drought, which has surpassed any seen in the past three decades.
"We have faced drought and conflict over the decades, but this current drought has adversely affected the local communities. We have been able to restock our livestock after previous droughts but this one has left most households with nothing at all."

Peter Achelei
Projections from stakeholders including the National Drought Management Authority (NDMA), national and international organisations show that the food insecurity situation is bound to get worse in the coming months.
It is anticipated that very few households in Turkana County will be able to meet their basic food requirements without interventions from actors in the humanitarian sector. The reality of this dire drought situation hits you as you approach the homesteads in Kanamkuny village in Turkana North Sub County.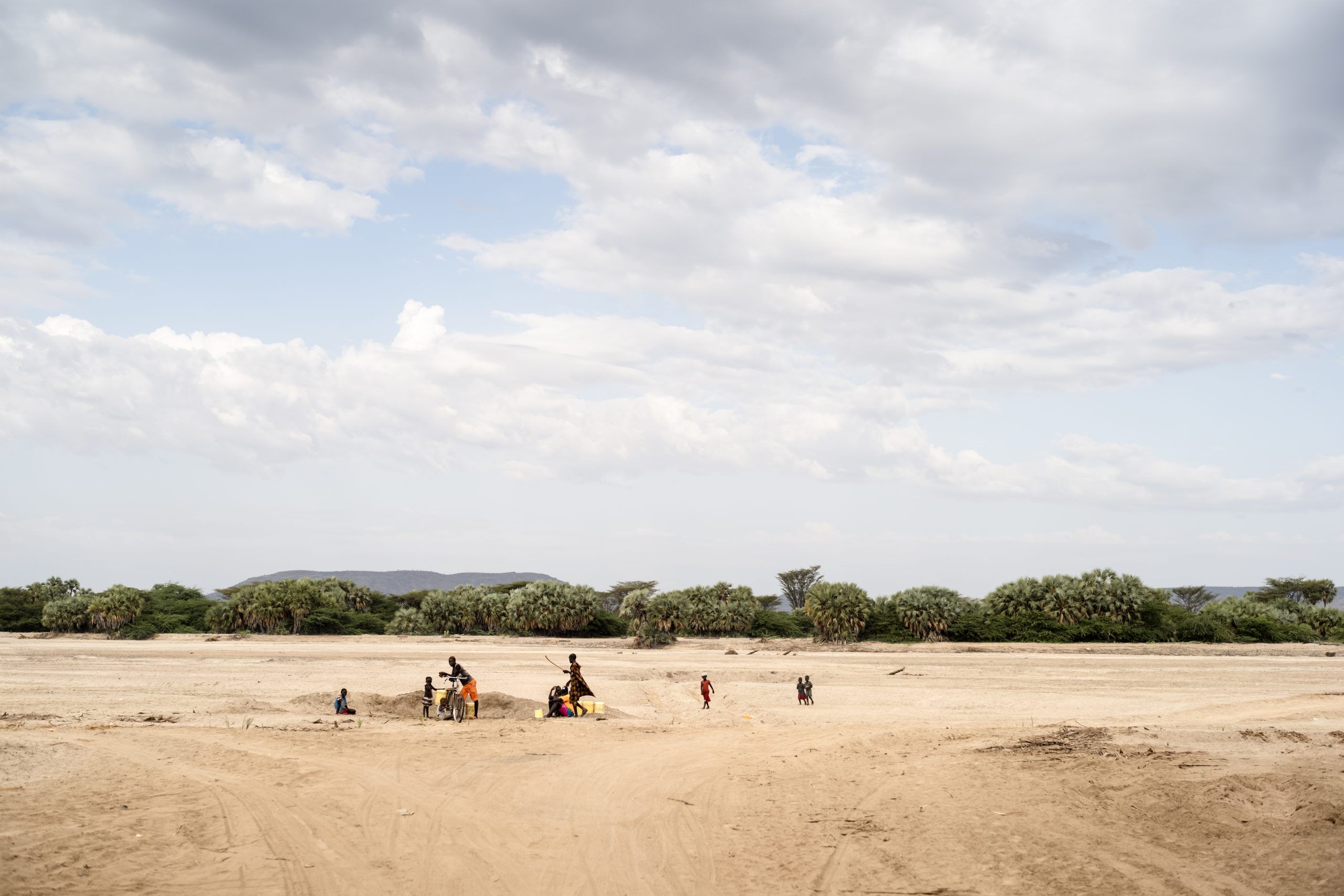 The lack of water and pasture made me lose all my herd- Moin Kapelo
We meet Moin Kapelo, a middle – aged widow living with her seven children in the village. She is just one of millions experiencing the impact of the drought. When we arrive, she sits pensively under an acacia tree with five of her children all below twelve years.
Her other two older children are currently in boarding school in the nearby town. On the papyrus mat that they all sit on is a bowl of wild acacia fruits that her children are having for their lunch. She welcomes us to her homestead. The kitchen is empty, and it is evident that the fireplace where she cooks her food has not been used for a while. Moin agonizingly explains to us the extent of her anguish in ensuring that she provides for her children's basic needs.
"This drought has distressed us. Watching your children desperate for a meal is not a good experience.  I lost my husband in a bandit attack and since then, I have been the sole bread winner of my children. Before the drought, I had several goats that would provide enough milk for my children. The lack of water and pasture made me lose all my herd " 

Moin Kapelo
Working with local actors
To save lives and mitigate the crisis, DCA is working with the ASAL Humanitarian Network (AHN) and SAPCONE in implementing a multi-sector emergency response to vulnerable households through mobile cash transfer. The cash transfer is unrestricted, enabling the beneficiary households to meet their wide-ranging food, WASH, education, health, energy, transportation, and communication needs.
The funds are transferred via a secure mobile money system, with verification and accountability mechanisms undertaken by the local organization, in partnership with the local community leaders and members and it gives vulnerable families immediate options to take care of their most urgent needs in the middle of the crisis.
The process of cash disbursement to the selected beneficiaries is one that involves a diversity of stakeholders from the local government and county officials to community and village heads and the community members themselves.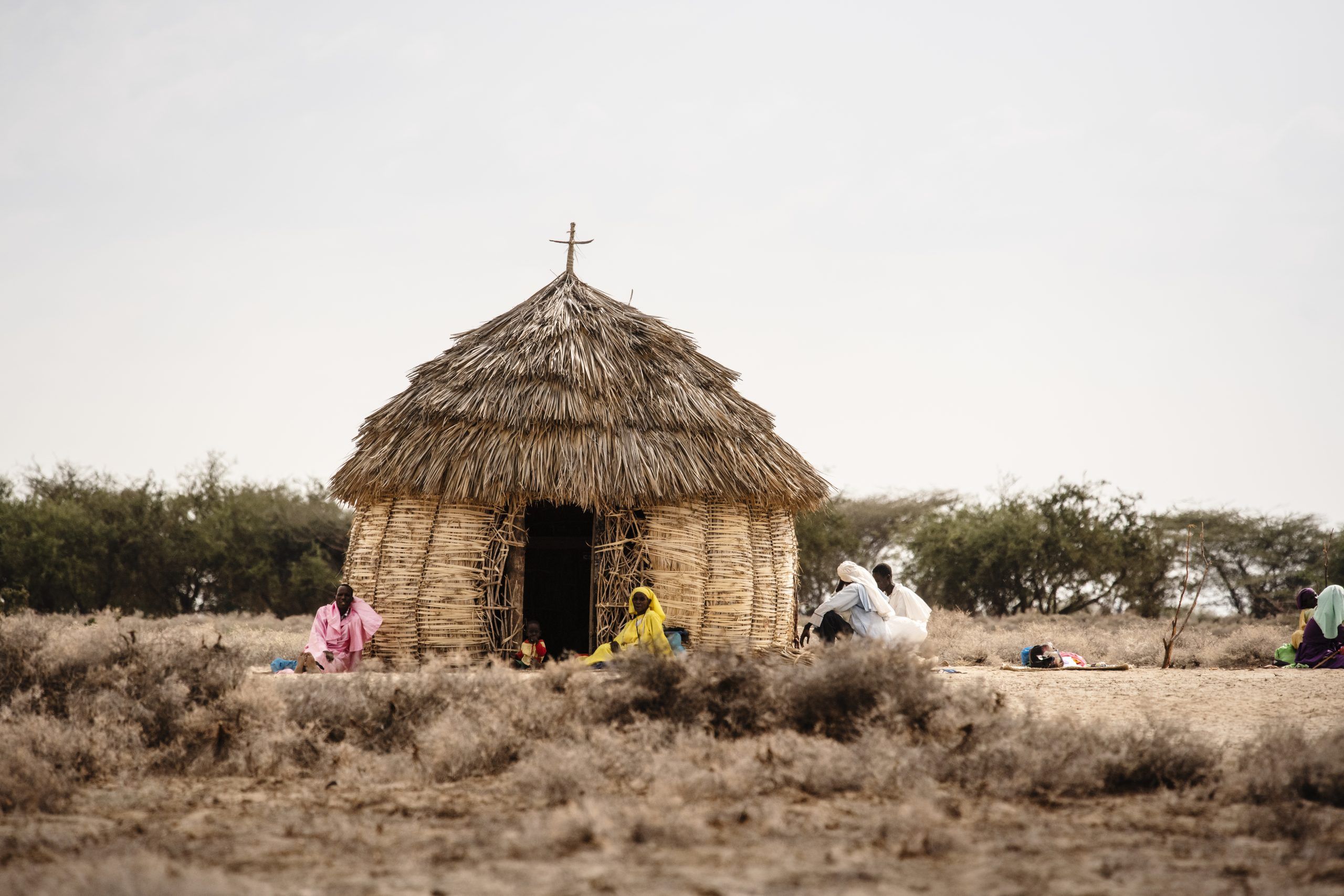 SAPCONE plays a crucial role in the drought response efforts by spearheading the cash disbursement process, which initially targets the most vulnerable areas. The organization convenes a meeting with the County Steering Committee to identify the hardest-hit sub-counties in the region, drawing on data and insights from county and national officials who have direct contact with affected communities.
In addition to SAPCONE, the local community plays a crucial role in identifying the households most in need of cash transfers. This includes households with people living with disabilities, child-led households, households with pregnant or lactating mothers, and those led by elderly members.
Prioritizing local involvement and expeditious response in emergency situations.
Wallace Kasembeli, the organization's Program Manager emphasizes that involvement of the local community gives them an opportunity to actively participate in the process of identifying the households in need of urgent assistance.
"We also convene public barazas with the local communities and explain the selection criteria of vulnerable households. The selected households are verified and approved by the local community. The community members know each other and will have the most accurate information on the specific members that need assistance."

Wallace Kasembeli
SAPCONE also involves community mobilisers who are native of the area, are known and trusted by the community and are conversant with the culture and language.
"Whilst locality targeting has been an efficient way to determine the sub-counties to focus on where many deserving people were reached. This year we are keen also on adopting a new method of vulnerability targeting that involves identifying more deserving households in both vulnerable and non-vulnerable localities," says Wallace.
DCA collaboration with SAPCONE, he adds allowed for accelerated and enhanced local ownership of the project, which was critical for its long-term success.
"Efforts to provide emergency aid and support during droughts require quick and efficient channels to reach responders as soon as possible.Local NGOs such as SAPCONE and AHN are well positioned to provide targeted aid to beneficiaries, adhering to cash transfer procedures to ensure effectiveness. By collaborating with local actors, the interventions were tailored to the local context, thereby ensuring community participation and empowerment using SCLR and multipurpose cash transfer interventions,

Wallace Kasembeli
He adds the grassroots nature of SAPCONE, and AHN ensures that their strategies are informed by the people whose lives were most affected by social problems and drought, making them the best judges of their own strategy.
Moin is among the households who have benefitted from the cash transfer and has so far received two cycles of Ksh. 8,810 each through her mobile phone. She tells us that half of the cash received was used to clear the school fees balance of her two older children in high school and the rest used for food. Moin appreciates the cash transfer as it helped her feed her family for nearly two months.
However, this is not sufficient due to the current drought that has made it difficult to access food in addition to the current high food costs. She supplements her income by burning and selling charcoal and firewood in the nearest market which is fifteen (15) kilometres away.
The partnership between DCA, SAPCONE, and the ASAL Humanitarian Network (AHN) exemplifies a transformative partnership model that prioritizes local involvement and expeditious response in emergency situations.
According to AHN's convener, Ahmed Ibrahim, local actors are often the first to respond during emergencies because of their understanding of the area and community but despite the humanitarian sector acknowledging the significant role of local actors, more action is needed to support them.
"As local actors, we advocate for commitment from national and international actors on the establishment of locally led response, through flexible funding and long-term institutional investments in local organizations. There needs to be more recognition and trust about the capability of the local organisation and the indispensable value and skill they bring into humanitarian response", he says.

Ahmed Ibrahim
---